Continental Cover
For when you're taking your hire car abroad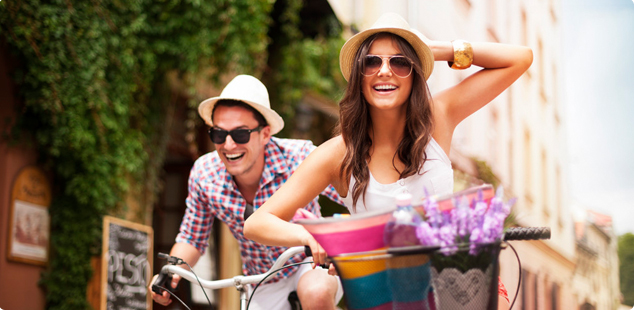 European car hire coverage
Updated 3 May, 2022:
This protection package provides you with a vehicle hire certificate (VE103B) and worry free 24-hour breakdown assistance.

Please note that Continental Cover is only available at selected UK car hire locations for cars only, and you may only take the car to specified countries (listed below). The car must be returned to the UK as one-way rentals are not permitted. It is not possible to take vans or our Prestige fleet out of the UK at present.

To arrange cover, please email Avisbudget.Ukoperations@abg.com at least five days ahead of collection providing your reservation number and details of where you are travelling to.

Continental Cover can be purchased from the following Budget pick-up locations :
Aberdeen Airport
Battersea
Birmingham Airport
Cardiff Airport
Edinburgh Airport
Gatwick Airport
Glasgow Airport
Heathrow Airport
London City Airport
London Euston
London Victoria
Luton Airport
Manchester Airport
Newcastle Airport
Southampton Airport
Stansted Airport
Having made your reservation online, please contact the pick-up branch to arrange cover ahead of collection.
Please note that when leaving the UK on a cross border rental, we require a minimum of 5 working days notice. The following details are mandatory:
Number of people travelling in the car
Names of all drivers
Countries to be visited
What is Continental Cover?
Continental Cover provides you with all the necessary documentation to prove insurance cover, together with 24 hour breakdown assistance whilst you are overseas.
Not only is this essential for your own peace of mind, but you will be stopped from taking your Budget hire car outside the country without it.
How much does Continental Cover cost?
Continental Cover is charged on checkout and is based on the number of days cover is required. Cover starts from:
| | |
| --- | --- |
| Rental Length | Charge |
| 1 - 7 days | £104.40 incl VAT |
| 8 - 14 days | £146.16 incl VAT |
| 15 - 21 days | £180.95 incl VAT |
| 22 - 28 days | £250.56 incl VAT |
Please note: cash is not acceptable as a method of payment for rentals going abroad.
Where is Continental Cover available?
Continental Cover is provided for travel to the following countries:
Albania
Austria
Belgium
Boznia and Herzegovina
Bulgaria
Channel Islands*
Cyprus**
Czech Republic
Denmark
Estonia
Finland
France
Germany
Gibraltar
Greece
Hungary
Iceland
Iran
Israel
Italy
Latvia
Lithuania
Moldova
Montenegro
Morocco
Norway
Portugal
Poland
Republic of Ireland
Romania
Sardinia
Serbia
Sicily
Slovak Republic
Slovenia
Sweden
Switzerland
The Netherlands
Turkey
Üskudar
**Geographical areas under the control of the Government of the Republic of Cyprus.*Excluding residents of the Channel Islands
Crossing the border from UK Mainland to Northern Ireland - Continental Cover is not required.
Crossing the border from Northern Ireland to Republic of Ireland - Continental Cover is not required.
Crossing the border from UK Mainland to Republic of Ireland - Continental Cover must be purchased (even when travelling through Northern Ireland first)
Customers who choose to leave the car on the continent will be subject to charges relating to one way programme outside of the country.
Compulsory Equipment
Please note: we are unable to provide any compulsory vehicle equipment required for driving abroad (e.g. snow chains, warning triangles, first aid kits, fluorescent jackets, breathalysers etc) which vary by country. It is the renter's responsibility to be aware of the legal requirements of the country they are visiting and purchase these items themselves.