Budget QuickPass: Register now to save yourself time at the counter later.

What is QuickPass?
Our new service saves you time at the counter, allowing you to speed up your rental collection by registering your details in advance so you can easily grab the keys and go.

REGISTER HERE FOR AN EXISTING BOOKING
How does QuickPass work?
It's simple. Hit the book button online and fill in your details straight away.

Click here, or use the button on the booking confirmation page to get started. To complete QuickPass [registration], we need a few details from you – so have your driving licence and payment card ready. Enter all your details, customise your rental and click done. It's really that easy!

Don't have your details to hand? Don't sweat it. You'll have plenty chances to do this before your rental. If you forget, we'll send an email reminder.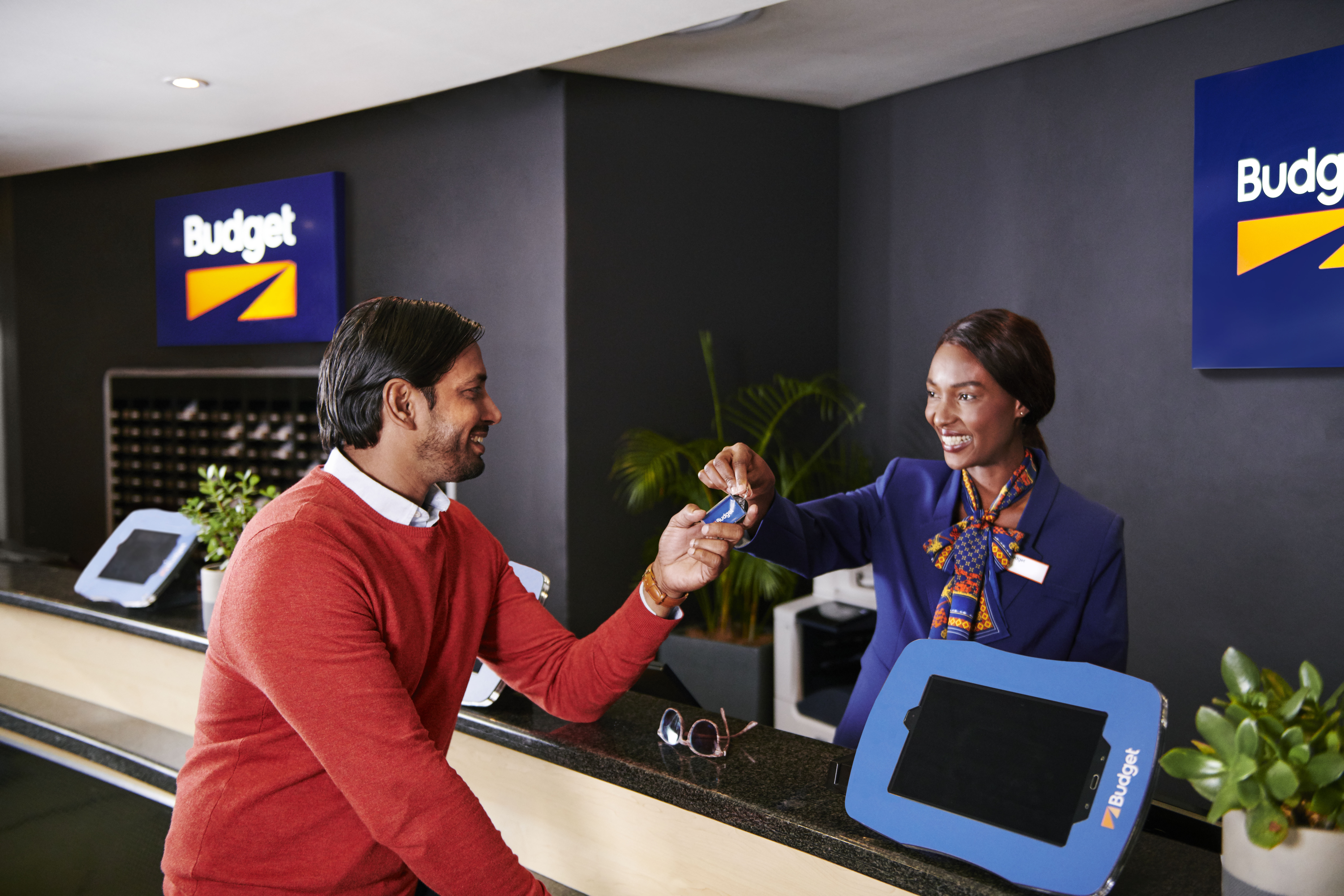 Collecting your rental
When you've reached the rental location, follow the QuickPass signage. Here, you'll need to share a couple types of ID with us. Why? We just want to make sure it's you picking up the rental and not someone else! So we'll check your details match up. Remember your driving licence, payment card and one other form of ID (a passport or ID card are fine).

If you've treated yourself to a higher value rental vehicle. You may be required to share two payment cards. If this is required it'll be highlighted in your booking confirmation email. Double check the email for what you need in order to collect your rental.

Before handing over the keys we'll ask for a signature, or autograph, depending on your celeb status! We'll check you have everything you need so the adventure can begin.

Quick reminder. Don't forget to bring the types of ID mentioned above. No need to print your booking confirmation.