Mobile Wi-Fi
Switch on, connect and go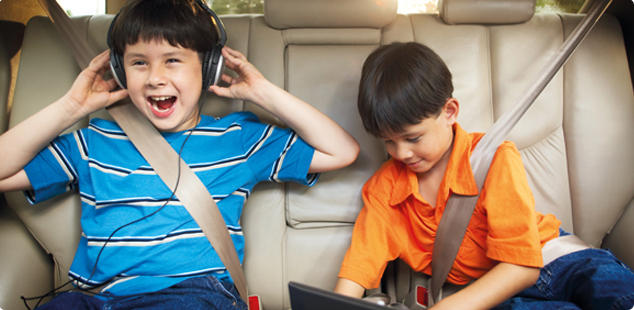 Whether you're checking emails or updating your social networks, stay connected on your travels with Budget Mobile Wi-Fi. You can keep the whole family connected with 500MB data for up to 5 devices including laptops, smartphones and tablets.
We have selected 4 key questions to keep the information about Mobile Wi-Fi and how you can hire it, simple and succinct. We understand car rental can be difficult and it's our goal to change this by making all our products and services transparent for our customers.
What is Mobile Wi-Fi?
Budget Mobile Wi-Fi gives you the freedom of mobile connectivity without the fear of expensive data roaming charges or restrictive fixed Wi-Fi hotspots.
Coverage across the UK anytime, anywhere
Connect up to 5 devices at once - laptops, smartphones and tablets
Save money on roaming and hotel charges
Just switch it on and you're connected - no cables, discs or software
500MB data per day to surf the web, check your email and update your social networks
How can I rent Mobile Wi-Fi from Budget?
Budget Mobile Wi-Fi can be reserved online or can be added to your rental (subject to availability) at the rental station. Please speak to your Budget representative when collecting your vehicle.
How much does Mobile Wi-Fi cost?
Mobile Wi-Fi is charged at £11.20 per day. All costs are payable at the local rental station when collecting the device. Premium Location Fee may apply.
Where is Mobile Wi-Fi available?
Budget Mobile Wi-Fi is available to book for rental at the following UK Budget stations:
Aberdeen Airport
Birmingham Airport
Bristol Aiport
Cardiff Airport
East Midlands Airport
Edinburgh Airport
Exeter Airport
Gatwick Airport
Glasgow Airport
Heathrow Airport
Leeds/Bradford Airport
Liverpool Airport
London City Airport
London Euston
London Victoria
London Waterloo
Luton Airport
Manchester Airport
Newcastle Airport
Stansted Airport
If you have any further questions about our Mobile Wi-Fi units, please do not hesitate to call our reservations team on 0808 284 4444 or ask our rental station staff. We want to make sure you are happy renting with Budget
Terms of Budget Mobile Wi-Fi rentals
Subject to availability.
Mobile Wi-Fi devices cannot be booked for One Way Rentals.
For use in Pick-up country (this device does not work for roaming).