Car hire Manhattan
Need a fast, reliable car hire service in Manhattan? Rent with Budget, we provide quality hire cars and a friendly service at a great value price.
Let's go. Enter your rental dates in the form on the right to get a quote.
Car keys ready? We have put together some great suggestions below to ensure you get the most of your New York car hire.
Rent a car in Manhattan
Manhattan
300 East 87Th Street
New York
10128
Tel: 212-289-3920
Opening hours
sunday:

07:00 - 23:00 Hrs


monday:

07:00 - 23:00 Hrs


tuesday:

07:00 - 23:00 Hrs


wednesday:

07:00 - 23:00 Hrs


thursday:

07:00 - 23:00 Hrs


friday:

07:00 - 23:00 Hrs


saturday:

07:00 - 23:00 Hrs

Other Budget locations nearby
Budget Rent-A-Car in Manhattan
View our convenient Budget car hire location on the map below.
Explore Manhattan with Budget Car Hire
Car hire in Manhattan and New York
Manhattan is one of the five boroughs of New York City and sits at the mouth of the Hudson River. Located on a long, thin island, it's not just a main US commercial and cultural hub, but a worldwide one as well.
Renting a car is the perfect way to take in all the tourist attractions situated both in the city and in its surrounding areas.
Starting off in lower Manhattan you can lose yourself in the concrete beauty that the city is famous for. Some of the main sites include Wall Street and the World Trade site. You can also take a ferry from here to the iconic Statue of Liberty on Ellis Island.
When you're feeling hungry TriBeCa (or the Triangle Below Canal Street) is awash with a range of classy restaurants. Alternatively, if you're a fan of Asian food then you can head for the more exotic region of Chinatown.
For a bohemian vibe SoHo (short for South of Houston Street) is not only architecturally beautiful in itself, but also full of intriguing art galleries. Greenwich Village is a great place for having a break, its wine bars and cafes.
With your car you can then head onto Midtown Manhattan. This is composed of a range of districts which, although all different, merge well with each other. The Chelsea Garment District is renowned for its gay scene, while the Theatre District, as the name suggests, is packed with Broadway theatres as well as cinemas and many other playhouses.
A short drive in your hire car will take you to Uptown Manhattan. Here, you can relax in the famous Central Park. As well as stunning natural beauty you'll also find Central Park Zoo and the Metropolitan Museum of Art.
More cultural centres can be found in the Upper East Side but one of the city's main museums, the American Museum of Natural History, is located in the Upper West Side. Alternatively, you can splash out at Fairway or Zabar's Market or visit the majestic churches.
Lastly, renowned for its black community, Harlem is actually a melting pot of cultures. Here you'll also find Fort Tyron Park as well as the city's only virgin forest, Inwood Park.
Things to see around Manhattan

Manhattan has so much to offer that you may not even consider exploring what lies just outside of the city. However, with a cheap car hire you can easily take a peek at the delights to be found in its surroundings.
Cold Spring is only 50 miles out, but it makes a wonderful change from the bustle of the metropolis. Established in the mid-19th century, it's filled with intriguing antique shops, boutiques and restaurants. Also, in warm weather, the parks are ideal for a picnic.
Located about 46 miles away is Point Pleasant. Residing in Mason County, it's perfect for a trip beside the seashore. The boardwalk is alive with activities and the array of shops and restaurants provide a wealth of entertainment. There's also the beach itself and, for real sea enthusiasts, Jenkinson's Aquarium is home to a range of sea creatures including seals.
Another shore town is Spring Lake, which is only a 40-mile journey and can be reached easily and economically with one of our cars. You will find a number of interesting buildings dating back to the Victorians and, if you have time to spend the night there, then it's worth driving back to the city in the morning.
Also only 40 miles out of Manhattan is the Skyland Region. It's definitely worth it to rent a car and head to this area, as those fond of nature can hike along the Appalachian trail while cultural lovers can explore Waterloo Village or learn more about the distinct local culture.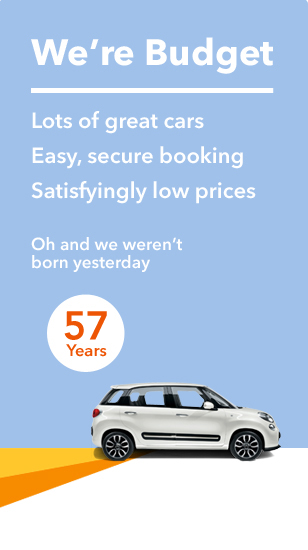 Other car hire locations