Car hire Brussels Airport
Explore one of Europe's most fascinating cities with Budget car hire. Our car rental desk is located in Brussels Airport's arrivals hall.
Get going. We've put together some great ideas below to help you get the most out of your car hire in Brussels.
Rent a car at Brussels Airport
Brussels Airport
Arrival Hall
Zaventem
1930
Tel: 32 2 7200944
Opening hours
sunday:

06:30 - 23:30 Hrs


monday:

06:30 - 23:30 Hrs


tuesday:

06:30 - 23:30 Hrs


wednesday:

06:30 - 23:30 Hrs


thursday:

06:30 - 23:30 Hrs


friday:

06:30 - 23:30 Hrs


saturday:

06:30 - 21:30 Hrs

Budget Rent-A-Car at Brussels Airport
View our convenient Budget car hire location on the map below.
Learn more about Brussels
Explore Brussels in a Budget rental car
Brussels Airport gives visitors access to one of Europe's most fascinating cities. The architecture is a unique combination of influences, including French and German.
There are many castles to be found in and around the city, some dating back centuries. Besides being full of historical landmarks, Brussels is known for its multiple shopping opportunities, as well as its many restaurants.
This city is also Belgium's major business centre. With several major car-racing events being held annually, motor sport fans will not be disappointed with Brussels.
Sample some Belgium chocolate
For the kids, there are many places where Belgium's famous chocolate may be sampled - the country produces over 172,000 tons every year. Whatever the reason you're visiting Brussels, booking a car hire with us will help you to easily get around the city.
Visit the Grand-Place
When considering the places to visit in Brussels, a major question is where to start. A good place is the Grand-Palace, which is a UNESCO World Heritage Site.
This landmark has its roots in the 10th century, and gives some insight into the founding of Brussels.
It is located fairly close to the city centre. Nonetheless, a low cost hire car makes getting to Grand-Place that much easier.
Explore the Horta Museum
Horta Museum is another popular destination for those visiting Brussels.
This museum is dedicated to Art Nouveau, particularly work by the Belgian architect Victor Horta. The building that houses the museum is another one of Brussels' UNESCO World Heritage Sites.
This destination is away from the city centre, but it is easily reachable with a car.
European Parliament visitor centre
The Parlamentarium allows visitors a glimpse of European Parliament (EP) proceedings. This is a visitor centre where each guest is equipped with a personal multimedia guide (PMG) that directs him or her around the exhibitions.
This location is also away from the city centre, but a reliable rental car from Budget makes a visit quite easy. There are many more landmarks to see in Brussels, and they are all easy to reach.
Car rental Brussels Airport
Brussels Airport is the starting point for many scenic car trips around the Belgian countryside. One of the more popular car trips to take from Brussels is the one to Wallonia. By taking this half-hour trip, you can see Art in the Park: Fondation Folon.
The works of Belgian artist Jean-Michel Folon are highlighted there. As a bonus, taking the car ride to Wallonia brings you just ten-minutes away from Waterloo, one of Europe's major historical battle sites.
A car trip from Brussels that is similar in length to the Wallonia trip is the journey to Flanders. This is another major historical site, and it serves as a solemn tribute to the ravages of trench warfare.
There is a museum on this site that supplies information on the battles of the Great War that was fought in the area. Another popular car ride is to the delightful chocolate making town of Bruges.
The town of Ghent, which is well known for the variety of architecture, is also worth visiting. There are many different types of rental cars available from us. This variety of vehicles ensures that you'll be able to find a model that is well suited to you.
Even if you are going on a long trip, you will have a comfortable journey with a cheap car rental.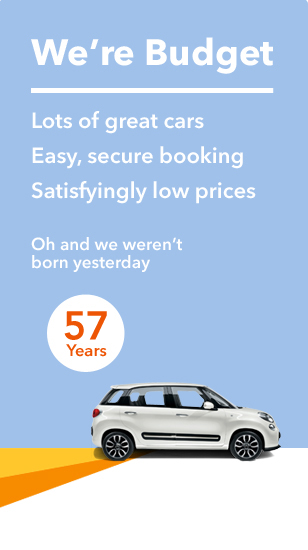 Other car hire locations