Car hire Amsterdam Airport
Our Budget car hire rental desk is ready to serve you. We are conveniently located just behind Arrivals inside Amsterdam Airport.
Rent a car at Amsterdam Airport
Amsterdam Schiphol Airport
Amsterdam Schiphol Apt
Schiphol
1118 AX
Tel: +31 88 2847 620
Opening hours
sunday:

06:30 - 23:00 Hrs


monday:

06:30 - 23:00 Hrs


tuesday:

06:30 - 23:00 Hrs


wednesday:

06:30 - 23:00 Hrs


thursday:

06:30 - 23:00 Hrs


friday:

06:30 - 23:00 Hrs


saturday:

06:30 - 23:00 Hrs

Budget Rent-A-Car at Amsterdam Schiphol Airport
View our convenient Budget car hire location on the map below.
Explore Amsterdam with Budget Car Hire
Explore Amsterdam in a Budget rental car
Amsterdam is the largest city in the Netherlands and is also the capital. Amsterdam is large, not only in terms of population, but it's also big on attractions.
The historical significance of the city is based in part on its status as a major port for the delivery of goods between Europe. This is perhaps why the 17th century canals that still exist were made part of the UNESCO World Heritage list.
Whether you visit Amsterdam for business or pleasure, it is best to rent a car in order to get around. Public transport can be great if you plan on being in the city more than once, or even for a long period of time, but when you are constrained to a week or two it is far better to tour the city by car so that you can move around flexibly in order to see everything this amazing city has to offer.

Amsterdam is certainly one of the most popular destinations in the Netherlands, having around 4.63 million visitors a year, with about 16 million day-trippers each year. With such crowds, it makes sense to be mobile, allowing you to get into places first thing in the morning before the crowds arrive by bus or metro.

Visitors that want to fill every hour of their day so they do not miss out on a thing can do so when using cheap car rental. For instance, visiting the Delftware Pottery factory will show you Delft pottery and how it originated from Chinese Ming porcelain during the 1600s. Blue and white milk jugs, kitchen tiles and other porcelain come from this factory.
After spending time at the factory you can still fit in a visit to an afternoon Cirque du Soleil performance as long as you have a hire car to get you there.
Tour Artis Royal Zoo in a Budget hire car
Artis Royal Zoo is a great place for the animal lover. It is the oldest zoo in the Netherlands having been constructed in 1838 and it is considered to be the third oldest zoo in Europe.
Having over 900 species of animals, visitors can enjoy the indoor and outdoor attractions such as new baby lions or giraffes. Families can really enjoy a trip to the Artis zoo in a rental car that allows them to arrive in comfort and get back to the hotel after a wonderful day out.
When you and your family are lovers of nature, car hire is the way to go allowing you to visit everything from the zoo to the Fjords. Some of the best fjords are less than an hour away from Amsterdam, depending on your starting point.
These magnificent geographic wonders can truly add to your holiday and also allow you to bring back many photos that your friends will envy. With our service at Amsterdam Airport, you can be sure to see everything - whether it is on an overnight trip to the countryside around Amsterdam, or going from club to club in the city. Do not forget about the souvenirs you might want to bring back.
It may not be enough to visit the local porcelain factory and shops around Amsterdam, unless you come back with some goodies to pack for home. A car will make it easier for you to travel around and drop off your shopping bags inside and then go on to the next shop. Rental cars make it possible for you to drive around shopping and exploring without getting too tired.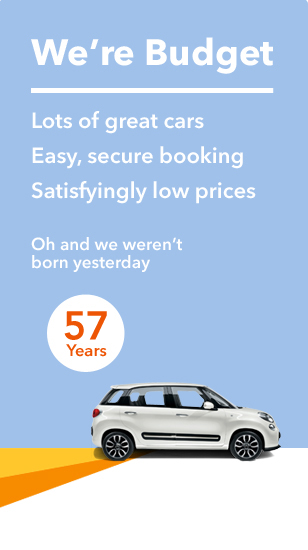 Other car hire locations