We're members of the BVRLA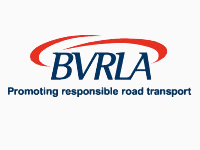 Budget Rent-A-Car are members of the British Vehicle Rental and Leasing Association (BVRLA), a trade body for the vehicle rental and leasing sector.
The association regulates the industry through a regular series of quality assurance inspections, and as members, we adhere to their mandatory Code of Conduct.
As members, we are committed to offering a quality service you can be trust and rely upon.
Who are the British Vehicle Rental and Leasing Association?
Established in 1967, the British Vehicle Rental and Leasing Association is the trade body for companies engaged in the leasing and rental of cars and commercial vehicles.
The association promotes ethical trading, clear pricing transparent terms and conditions and high quality vehicles and customer service standards through the auditing of its members.
Want to learn more? Please visit www.bvrla.co.uk
We follow the BVRLA's Code of Conduct
The BVRLA's Code of Conduct sets out the standards which they expect their members to achieve in all aspects of their business. Customers can expect the highest levels of professionalism and integrity when renting or leasing vehicles from a BVRLA member.
To view the Code of Conduct in full, please follow the link below.
Download BVRLA Code of Conduct (opens PDF 2740KB)
By signing up to the Code of Conduct, Budget Rent-A-Car agree to abide by the following standards:
Transparent pricing for all products and services both on printed media and websites.
Not to misrepresent any facts concerning their products or services.
Behave at all times with integrity.
Comply with and understand all related statutory controls and regulations relating to the service or products.
Provide advice as necessary to help customers make an informed choice based on the customer's identified needs.
Operate from an established commercial place of business which is maintained to a professional standard.
Provide safe and roadworthy vehicles, which as a minimum, will be maintained in accordance with the law and manufacturer's servicing requirements.
To resolve customer complaints according to the standards set out in the BVRLA Code of Conduct.