Cheap Car Hire at Marseille Airport (MRS)
Visit Marseille with Budget Car Hire, our airport location provides quality hire cars and friendly service at a great value price.
Let's go. We've put together some great ideas below to help you get the most out of your car hire in scenic Marseille.
Rent a car at Marseille Airport
Marseille Provence Airport
Aeroport Marseille Provence
Marignane Cedex
13728
Tel: 0821230367
Opening hours
sunday:

08:00 - 23:59 Hrs


monday:

07:00 - 23:59 Hrs


tuesday:

07:00 - 23:59 Hrs


wednesday:

07:00 - 23:59 Hrs


thursday:

07:00 - 23:59 Hrs


friday:

07:00 - 23:59 Hrs


saturday:

07:00 - 23:59 Hrs

Budget Rent-A-Car at Marseille Provence Airport
View our convenient Budget car hire location on the map below.
Learn more about Marseille
Explore Marseille in a Budget rental car
The cultural delights never end in Marseille and it is well worth renting a car in order to make sure you do not miss out on anything. For example, a drive south of the Old Port will take you to the basilica of Notre-Dame-de-la-Garde. Built in the 1800s, it's a massive Romano-Byzantine basilica that was built up in the hill and you can also get great panoramas of the city.
Cheap car rentals are a great way to explore the range of beaches in the area, including those found at les Goudes, Pointe Rouge and Callelongue. You may also want to explore the commune of Allauch. Located on the outskirts of the city you can enjoy stunning views over the Mediterranean, and the Notre dame du Chateau is home to old votive offerings from the 1700s.
A car will also take you down to the coastal area of Marseilleveyre. Les Calanques (or rocky bays) is a beautiful area in which to hike. Alternatively, you can take boat trips from Cassis harbour. It's also a popular spot for diving, and many enthusiasts come to marvel at what the depths have to offer in terms of both natural wonders and archaeological finds.
Marseille has good connection to a number of highways, making it ideal for car trips to other areas close by. Montpellier is only about an hour and a half drive away and is a great reason to rent a car. Located in southern France, it's best known for its historic centre. It is even closer is Toulon, which is only 40 miles away. It's also renowned for its old town and is home to a number of beautiful fountains.
Discover the richness of Marseille
The largest city in France after Paris, Marseille is renowned for its antique beauty and intriguing cultural heritage. It's based on the south-eastern coast of France and is the capital of the Provence-Alpes-Cote d'Azur region.
Established in 600 BC, it's actually one of Europe's oldest cities. A good place to start exploring the city is in the Vieux-Port (Old Port). This is the main harbour as well as the marina. It's surrounded by two majestic ports, Fort Saint Jean and Fort St. Nicolas.
This area is an ideal place to eat as it's filled with a splendid array of restaurants and cafés that line the waterfront. Alternatively, you can visit the Quai des Belges that holds a fresh fish market every day or explore the Phare de Sainte Marie, a famous lighthouse.
If you're keen to learn more about the history of the city then there's a range of interesting museums you can visit, all of which can easily be reached with your car. The Musée d'Histoire can be found in the Centre Bourse and contains artefacts dating back to the Greek and Roman era as well as the world's best-preserved hull, constructed in the 6th century. There's also a small museum in the Palais de la Bourse where visitors can learn about the maritime history of the region.
The Musée de la Mode displays more than 2000 fashion designs taken from the last three decades. Art lovers should visit the Musée Cantini, which houses a number of Picasso's pieces. Other galleries can be found in the central baroque chapel located in La Vielle Charité including one displaying Asian and African art.
Marseille is also home to a number of beautiful religious buildings. The Cathedral of Sainte-Marie-Majeure dates back to the 4th century, however it was made larger in the 11th century only to have a full facelift in the 1850s. The oldest remnants include the altar and a Romanesque transept. The Abby of Saint-Victor consists of a crypt and catacombs built in the 5th century. The crypt is annually carried down rue Sainte in a procession where it's blessed by the archbishop.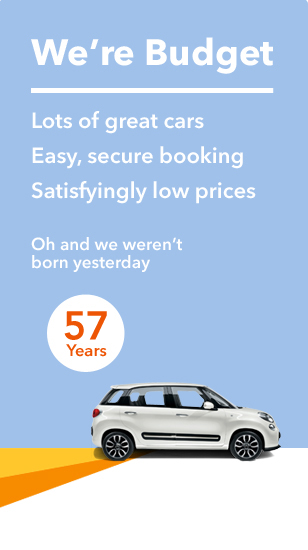 Other car hire locations