Cheap Car Hire at Stockholm Arlanda Airport (ARN)
Explore Stockholm with Budget Car Hire, our airport location provides quality hire cars and friendly service at a great value price.
Let's go. We've put together some inspirational ideas below to help you get the most out of your car hire in Sweden.
Rent a car at Stockholm Airport
Stockholm Arlanda Airport
Stockholm Arlanda Airport
Stockholm
19060
Tel: +46 104948010
Opening hours
sunday:

07:00 - 23:00 Hrs


monday:

06:00 - 23:00 Hrs


tuesday:

06:00 - 23:00 Hrs


wednesday:

06:00 - 23:00 Hrs


thursday:

06:00 - 23:00 Hrs


friday:

06:00 - 23:00 Hrs


saturday:

07:00 - 21:00 Hrs

Other Budget locations nearby
Budget Rent-A-Car at Stockholm Arlanda Airport
View our convenient Budget car hire location on the map below.
Explore Stockholm with Budget Car Hire
Try living the Swedish way
Dining in a foreign country is always going to be an experience, whether you are in France or Sweden. The country you are in will certainly influence the experience.
Herring is one of the most popular fish dishes and is considered a delicacy depending on how it is cooked. If you prefer unusual meats such as moose steak or reindeer, you will be spoilt for choice.
Bars, pubs and restaurants all provide a variety of different meats and meat dishes catering to all palates if you're a carnivore. After an evening meal, there is always the nightlife and entertainment of Stockholm, head to the district of Sodermalm for cocktails and music.
The area of Skansen is known for concerts in mid-summer if you decide to visit the city between May and September. You could participate in the sing-along concerts before returning to your hotel with your vehicle. We make it simple to rent a car with us from Arlanda Airport in Stockholm.
Whether you want to visit Old Town and the rest of the modern city that is Stockholm or head out towards some of the countryside, you have plenty of possibilities. The water opens up summer activities such as cruises around the sea and bays, along with a little cold water diving for those who like an adventure.
Similar to the rest of Europe, Stockholm has its fair share of ancient architecture, castle-like structures and museums to help you gain an insight into the culture, entertainment and a true feel for the capital city.
Explore Stockholm and Sweden with Budget
Stockholm is a regal city consisting of 14 islands within Lake Malaren, set against the stunning backdrop of the Baltic Sea. The city has an area comprised of cobbled streets in Old Town where modern influences meet ancient history.
No matter what you enjoy doing there is something for everyone in Stockholm. Families, business travellers, the lone tourist and anyone else can enjoy a variety of things to do, especially rental car making it possible to get to everything the city has to offer.
Keep costs to a minimum by renting a car from Budget to get you to Djurgarden. This is a wooded area famous for providing the wood for the 17th century Vasa warship located at the Vasa Museum.
For children, the petting zoo at Skansen Park offers the chance to get close to their favourite animals. For culture lovers, Skeppsholmen Island houses the Museum of Modern Art and works by Picasso and Dali. To the west is the Royal Palace, or head to Old Town to walk around the medieval lanes full of shops and small cafes.
In winter there is still plenty to do, such as skating around Kungstradgarden, Swedish for "King's Garden". In summer, if you dare, you can jump off the cliffs of Fredhall. When you're thinking about getting around Stockholm, consider the excellent shopping you can access within a short drive of your accommodation.
Cheap car rental will leave you with money for purchases, such as the latest in Swedish fashion or cutting edge jewellery designs. Glass pieces can be found at Kosta Boda or Orrefors in Old Town. NK department stores and the Sturegallerian shopping mall is another great area dedicated to modern designs in a Swedish-style mall.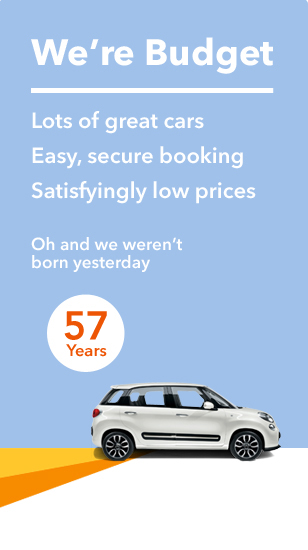 Other car hire locations