Cheap Car Hire at Cork Airport (ORK)
Discover all the jewels that Cork has to offer when you rent a car with Budget. Read on to discover how easy the process of low cost car rental can be when you hire a car through us.
Rent a car at Cork Airport
Cork Airport
Cork Airport
Cork

Tel: 353-214-314000
Opening hours
sunday:

07:00 - 23:45 Hrs


monday:

07:00 - 23:45 Hrs


tuesday:

07:00 - 23:45 Hrs


wednesday:

07:00 - 23:45 Hrs


thursday:

07:00 - 23:45 Hrs


friday:

07:00 - 23:45 Hrs


saturday:

07:00 - 23:45 Hrs

Budget Rent-A-Car at Cork Airport
View our convenient Budget car hire location on the map below.
Learn more about Cork
Car hire Cork
Finding car hire cheap in Cork is not only useful to those wanting to explore the surrounding county, but cheap car rental also allows travel through the urban, metropolitan streets.
Parking and visiting Shandon Church as it stands in a dominating hilltop position on North Main Street is always recommended, as by climbing up to the tower it is possible to get a wide-ranging view of the city and see for miles.
City Hall can also be found in the centre, as can the National Monument, which is situated in Grand Square.
Anyone looking to find car hire cheap in Cork will realise it offers a number of opportunities, whether rain or shine.
The proximity of the city to the coast and the position of the island itself means that it can be subject to a range of different weather conditions.
By obtaining a rental car, travellers will be able to achieve a level of protection from inclement weather that makes travel from one place to another easier.
Explore Cork in a Budget hire car
The third most popular city behind Belfast and Dublin, Cork is capable of drawing visitors to Ireland from all over the world.
Situated on the River Lee, Cork is easy to navigate and the use of rental cars ensures that visitors can take in the breathtaking natural environment for which the area is known.
With the city being located on the southern coast of the country, Cork has a harbour that fronts the Irish Sea.
Getting car hire cheap in Cork means visitors can take a drive along the coast to experience the sights that Mother Nature has bestowed on the region.
Fitzgerald Park is a great place to visit for those tourists to the area who want to retreat from busy city lives.
Located close to the centre of Cork, the park is home to lush landscaped lawns and blooming flowerbeds, as well as the Cork Public Museum, and runs alongside the River Lee.
It is well equipped for all needs, with features such as quiet enclaves, a playground for the children, and a cafe where food and drink can be enjoyed within view of the water.
If you've been to Budget and got car rental cheap, then consider taking a slightly longer trip. Cork county offers much that will excite and enthuse the curious.
For example, situated at Carrigtwohill, The Fota Wildlife Park showcases wildlife from all over the globe and is a real draw for nature lovers and families alike.
If you prefer exploring our connections with the ancient past, then perhaps The Gearagh - the remains of an ancient post-glacial forest - will prove to be of more interest. Whatever you choose a Budget hire car can get you there in comfort and style.
The Cork Heritage Park is also a great place to visit. With cheap car rentals, drives along the rural roads in order to find a quiet haven are made all the easier.
If you fancy a slightly different approach, it's possible to take a break from driving and go on a walking tour through Cork.
With a related booklet available and a signposted route, this is the perfect way to explore the city and take in the hills and valleys of the landscape.
The history of the region is amply demonstrated by the buildings and the architecture, and all paths lead naturally to a visit to St Fin Barre's Cathedral in all of its seventh century French-gothic splendour.
As is to be expected from a country like Ireland where religion plays a central role in the day to lives of its inhabitants, Cork has many churches.
The intricate carvings at St Mary's Cathedral hold a particular allure for many tourists, while Father Matthew Memorial Church is an elegantly designed building that impresses with its appearance alone.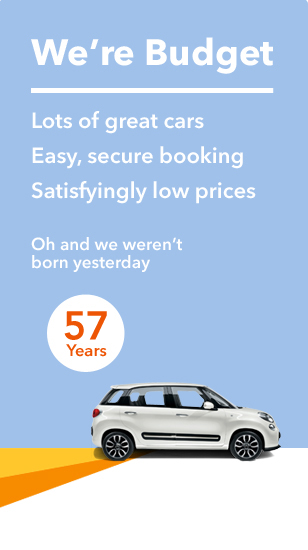 Other car hire locations