Car hire Shannon Airport
Enjoy your time in Shannon with Budget Car Hire. Our airport location provides quality hire cars and friendly service at a great value price.
Need some inspiration? We have some great suggestions below to help you get the most of your Shannon car hire.
Rent a car at Shannon Airport
Shannon Airport
Shannon Airport
Shannon
V14 R229
Tel: +35361471361
Opening hours
sunday:

05:00 - 23:30 Hrs


monday:

05:00 - 23:45 Hrs


tuesday:

05:00 - 21:00 Hrs


wednesday:

05:00 - 23:45 Hrs


thursday:

05:00 - 23:00 Hrs


friday:

05:00 - 22:00 Hrs


saturday:

05:00 - 23:00 Hrs

Budget Rent-A-Car at Shannon Airport
View our convenient Budget car hire location on the map below.
Learn more about Shannon
Shannon and the surrounding coastline
When you hire a car with us you can tailor your itinerary to make sure you take in the coastline of Ireland whilst taking advantage of some of the best activities the coast has to offer.
Consider the Donegal coast for walking and horseback riding, or the east coast for its picturesque villages and to try a spot of sea kayaking. You could even cycle around Shannon before heading off in your rental car to explore the outlying countryside.
The Cliffs of Moher in County Clare are a short distance from Shannon and border the Burren area. The cliffs are an impressive 230 metres high and are the highest point in Ireland. On a clear day it is possible to see the Aran Islands in Galway Bay.
To the south are the cliffs of Hag's Head and to the north is the highest point, O'Brien's Tower. Sports fans can get their fix of their favourite sports by joining impromptu games of basketball, golf or cricket, as there are venues for these activities in Shannon.
Shannon Airport is your gateway to exploring this beautiful county, which is one of the most populated and well-known areas. Exploring the region will help you gain an insight into the culture of Ireland. Hiring a car guarantees peace of mind and ensures you won't miss out.
You can alternate spending days in the countryside visiting castles or horseback riding and touring the city. Shannon will help you get a start on exploring the pubs, restaurants and other attractions of Ireland's County Clare.
Car hire with Budget in Shannon
Shannon located in the district of in County Clare, is a relatively new town in Ireland, having gained town status in 1982.
The town is large enough to have its own Airport, where you can pick up your vehicle before making it straight to your hotel or heading off to explore the attractions of County Clare.
The area has encompasses a wide range of landscapes, from mountains to rugged coastline. The surroundings also house many castles of great interest to history buffs. County Clare is large enough to be able warrant spending a whole trip there visiting everything it has to offer.
However, its location means it is also an ideal starting point for a tour of Ireland. If your aim is to take in as many castles as you can during your trip to Ireland, then hiring a car is essential for getting around. The neighboring counties of County Donegal or County Kilkenny, also offer a number of historic buildings to visit that tell the tale of Ireland and its heritage.
Bunratty Castle and Folk Park are two must see attractions that are best reached by car. The castle is extremely grand and has undergone restoration to ensure that the medieval furnishings and décor retain their previous glory. For those who arrive at Shannon Airport and want to start visiting the region straightaway, Bunratty Castle tends to be the first stop.
In County Kilkenny, make sure you don't miss out on visiting Kilkenny Castle. Some parts of this impressive building date back to the 13th century, although much of it was constructed in the 1700s. Modifications have been made continually over the past few centuries, but the landscape remains unchanged. Perhaps one of the most famous castles in Ireland is located in County Antrim, which is perfect for those who plan on taking one of our hire cars and driving around Ireland.
Carrickfergus Castle is a Norman fortress near Belfast Lough, where you can marvel at the tower house and the high protective wall with its corner towers, an essential defense back in the day. Testing out the local cuisine is a key part of any holiday. We suggest you stop by McGann's in Doolin, County Clare.
It offers traditional Irish music along with good food. Thanks to its location near the coast, Shannon also boasts some delicious seafood restaurants.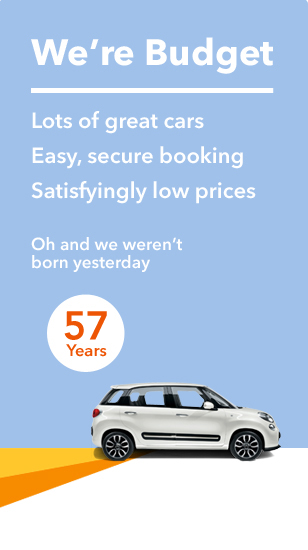 Other car hire locations