Car hire Huddersfield
Need a fast, reliable car hire service in Huddersfield? Although we don't offer car hire in Huddersfield at the moment, you can rent from Budget in other nearby locations revealed below.
Rent with Budget, we provide quality hire cars and a friendly service at great value prices.
Nearby car hire locations
Budget have car hire locations in the following nearby locations:
Explore Huddersfield with Budget
Car rental Huddersfield
Today, Huddersfield is a town of higher education being home to the University of Huddersfield and sixth form Greenhead College.
With the well-established University in the town offering courses from Science to Fine Art, you are sure to find Inhabitants of Huddersfield that have the same interests as you.
Also with the University offering courses to overseas students, the multicultural atmosphere will surely be an interesting experience.
With students from all over the world, with a mix of ages, we know that making the most of the area is important so why not check out car rental in Peterborough to take advantage of those days off from studying.
As well as education, the town is also well known for its key role in the Industrial Revolution as well as being both the birthplace of Rugby League and of the late British Prime Minister Harold Wilson.
The nearest city to the market town is Bradford which is situated a mere 10 miles north, meaning that the luxuries of city life are never too far away.
Budget car hire offers easy and affordable measures of transport wherever and whenever you need it.
Whether you fancy taking a short drive to Bradford, or you are braving the 190 miles for a weekend in London, hiring a car from Budget is the perfect solution.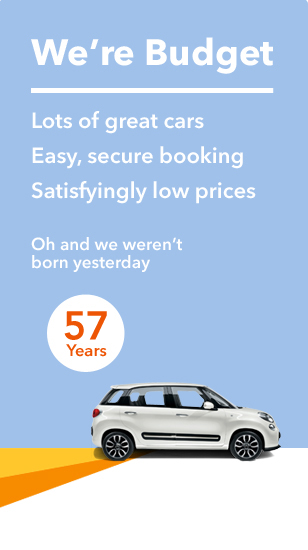 Other car hire locations