Car hire Stockholm Skavsta Airport
Enjoy your time in Stokholm with Budget Car Hire. Our Skavsta Airport location provides quality cars and friendly service at a great value price.
Let's go. Enter your rental dates in the form on the right to get a quote.
Car keys ready? We have put together some great suggestions below to ensure you get the most of your car hire.
Rent a car at Stockholm Skavsta Airport
Stockholm Skavsta Airport
Stockholm Skavsta Airport
Nykoping
61192
Tel: +070 2562497
Opening hours
sunday:

Closed


monday:

08:30 - 15:00 Hrs


tuesday:

08:30 - 15:00 Hrs


wednesday:

08:30 - 15:00 Hrs


thursday:

08:30 - 15:00 Hrs


friday:

08:30 - 15:00 Hrs


saturday:

Closed

Other Budget locations nearby
Budget Rent-A-Car at Stockholm Skavsta Airport
View our convenient Budget car hire location on the map below.
Explore Stockholm with Budget Car Hire
Car hire in Stockholm and Sweden
Stockholm is a great city in itself, but if Stockholm is not your final destination, why not consider exploring the surrounding area by car. Some of the best attractions are found just outside of Stockholm, such as the islands in Lake Malaren.
In this area you will discover old villages and castles, such as Uppsala and Gripsholm Castle. You can also learn about the Vasa dynasty, the Royal House of Sweden during the 16th and 17th centuries. Spend a full day exploring Skokloster Castle, Gamla Uppsala or Sigtuna.
You might run out of daylight hours in Sigtuna, in which case a car makes it easy to stay the night before returning to Stockholm the next day. We recommend that any day trips from Stockholm also include Tullgarn Palace.
Catch a boat in Stockholm from Klara Malarstrand. The boat will leave early in the morning to take you around Malaren and along the Fyris River to Sigtuna, which despite its small size, has an important place in Sweden's history. The train trip is short, but you might decide that you would rather drive.
Taking the car means you can be independent and can drive back to your hotel whenever you want. Sandhamn and Vaxholm are 50km from Stockholm, and are easily a reached by car. Sandhamn is considered a resort island, whereas Vaxholm is more of a bathing resort.
This is the gateway to the northern part of Sweden. Every year many people visit Stockholm to enjoy the islands, islets and various swimming locations. July is an important month for boating around the islands and swimming in the warmer waters.
Making the journey from Stockholm to some of the smaller villages is only one way to spend a week or two in Sweden. However there is more than enough to do in Stockholm itself.
It is a mixture of modern and ancient architecture with the Old Town district still full of cobblestone streets whereas the port is full of modern structures. Along the coast and throughout the city, modern buildings offer rising towers of steel and brass that juxtapose with the towers in Gamla Stan (the Old Town).
Add in the 30% of green space and another 30% of waterways and you have a city that offers just about everything you could want. Culture fans will enjoy Millesgarden, which is a sculpture garden and art museum.
For sports fans there is the Boson Centre, which is the Swedish Sports Confederation building. Many athletes work out at the centre, so you might catch a glimpse of a famous athlete.
Nature lovers can drive their hire car to Tyresta. It is a virgin forest, meaning that it is a national forest that has been left untouched by modern society. In the park you can admire some of the oldest pine trees, many of them dating back 400 years.
Families touring Stockholm can enjoy Torekallberget, an outdoor museum along with Tvetagarden city farm. What may be most surprising is that Stockholm is not the oldest city in Sweden.
Architecturally speaking many of the buildings only date back to the 1200s when it became a powerful centre for trade between other countries via the Baltic Sea. Quite a few of the castles and old towers only date back to the 15th century, and were lucky enough to escape damage during the World Wars that affected so many other countries in Europe.
The buildings from earlier centuries also include churches with medieval architecture, such as the Lutheran Church in Stockholm, and there is also a synagogue that is rich is history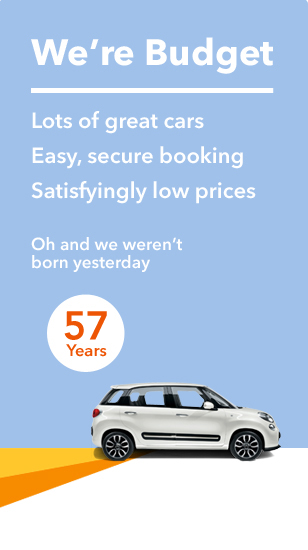 Other car hire locations