Cheap Car Hire at Paris Charles de Gaulle Airport (CDG)
Discover Paris with Budget Car Hire, our airport location provides quality hire cars and friendly service at a great value price.
Get going. We've put together some great suggestions below to help you get the most out of your car hire in gay Paris.
Rent a car at Paris Charles de Gaulle Airport
Paris Charles de Gaulle Airport
Paris Roissy Cdg Terminal2 E/F
Paris, Roissy En France
95711
Tel: 0821 230 641
Opening hours
sunday:

06:00 - 23:59 Hrs


monday:

06:00 - 23:59 Hrs


tuesday:

06:00 - 23:59 Hrs


wednesday:

06:00 - 23:59 Hrs


thursday:

06:00 - 23:59 Hrs


friday:

06:00 - 23:59 Hrs


saturday:

06:00 - 23:00 Hrs

Other Budget locations nearby
Budget Rent-A-Car at Paris Charles de Gaulle Airport
View our convenient Budget car hire location on the map below.
Learn more about Paris
Car Rental at Paris Charles de Gaulle Airport
You can reach the city of Paris by flying into the main travel hub of Paris Charles de Gaulle Airport. Situated 25 kilometres north east of Paris, Charles de Gaulle Airport is the biggest aviation centre in France and welcomes all the major airlines.
Once you have collected your luggage from the carousel and cleared passport control, unless you are being picked up by someone, you will need to arrange your means of transport. Renting a car is a sensible option when flying in to Paris Charles de Gaulle Airport as it is situated some distance outside the city of Paris itself. With heavy luggage and perhaps a family, rental cars offer a convenient and comfortable solution to any transport worries on arrival. To make things even simpler, you will find three stations across the terminals at Paris Charles de Gaulle Airport.
Renting a car at Charles de Gaulle Airport will enable you to travel into the city of Paris independently if you so choose. Remember to reserve a vehicle with climate control or air conditioning in the summer months, as traffic between Charles de Gaulle and Paris can be heavy at times and you do not want to swelter in a traffic jam. Keep costs low by checking out the huge range of models and pricing options available at our station at Charles de Gaulle Airport.
Charles de Gaulle Airport connects directly with the autoroute A1 which runs between Paris and Lille. Other autoroutes, or motorways, connecting Paris to the rest of France include the A5 and A6 which lead to the south, the A4 to the east and the A10 and the A13 to the west. If you plan on staying in the metropolitan district of Paris, you will probably find yourself driving on the famous Peripherique ring road that circles Paris.
To really get the most out of your trip to Paris, why not make a reservation with us at Charles de Gaulle Airport? We can be relied upon to make travelling cheap and convenient for travellers to this exciting part of France.
Discover Paris
A visit to Paris, the 'City of Light' is something to relish and enjoy. As one of the premier destination cities in the world, Paris is worthy of a visit at any time of the year. The beautiful capital city of France is such a famous location with so many good points; it is difficult to know where to start. Whether it is the rich culture, architecture, museums and art galleries, gastronomic delights or just the sheer romance of this great city, Paris is pretty hard to beat.
Things that really should make it on to your itinerary during your Paris visit include a trip up the iconic Eiffel Tower, a visit to the Louvre and the Musee d'Orsay, Notre Dame Cathedral, Le Sacre Coeur, a trip along the River Seine in a Bateau Mouche, and a slap-up meal in a typical Parisian bistro. Paris is a shopping mecca and you can indulge yourself at haute couture boutiques such as Chanel and Versace around the area of the 8th arrondissement, or stroll along Canal St Martin, browsing the elegant outlets found there. In contrast, Paris is a wonderful city for bargain hunters who have the time and tenacity to visit the flea markets, such as Clignancourt in the 18th arrondissement.
Our services will also give you the freedom to explore further afield from central Paris and a visit to the Palace of Versailles on the western outskirts makes a fascinating day out. Giverny, the place of Monet's famous water lilies and gardens, can also be reached on a day trip from Paris. Equally, to the east of the city, Disneyland Paris can easily be reached by car.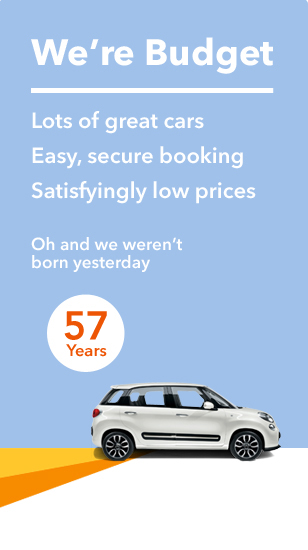 Other car hire locations