Cheap Car Hire at Luton Airport (LTN)
Book a quality hire car with Budget Rent-A-Car London Luton Airport. A free shuttle bus will take you from the terminal to the rental station located in our dedicated Car Hire Centre.
Rent a car at Luton Airport
London Luton Airport
London Luton Airport
London
LU2 9LY
Tel: 03445444646
Opening hours
sunday:

08:00 - 20:00 Hrs


monday:

07:00 - 22:00 Hrs


tuesday:

07:00 - 22:00 Hrs


wednesday:

07:00 - 22:00 Hrs


thursday:

07:00 - 22:00 Hrs


friday:

07:00 - 22:00 Hrs


saturday:

08:00 - 16:00 Hrs

Other Budget locations nearby
Budget Rent-A-Car at London Luton Airport
View our convenient Budget car hire location on the map below.
Explore Luton with Budget Car Hire
Driving in Luton
After you have booked a car rental from Luton Airport, the scenic trips available to you are almost endless.
If you would like to see the medieval wonder that is Hampton Court and treat yourself to the sight of rooms preserved from centuries ago, then you can easily do so.
Another popular car trip to make from Luton is to Windsor Castle, which is one of the official homes of British royal family.
This structure has medieval roots and tourists should not miss the opportunity to pay it a visit.
There are so many popular attractions mere hours away from London, including Stonehenge, Cambridge and Oxford, while the seaside resort of Brighton is also just a short trip away.
When you book a cheap car hire from Budget, all of these destinations are easy to reach.
Explore Luton in a Budget rental car
Luton area is one of the largest towns in the country, and it has a long and interesting history. If you are looking for a taste of the local culture, there are several museums located throughout the area.
For those wanting to enjoy the natural scenery that Luton has to offer, there are many parks to be found in the town. Travelling around Luton is easy, as is making the journey to London.
One of the most unique Luton attractions is the Mossman Collection, which consists of horse-drawn vehicles from the 18th century on, and is the largest of its kind in the country.
Also a popular local attraction is the Stockwood Discovery Centre, which will particularly appeal to those who want to know more about the culture of the area, since the focus of the centre is Luton's arts and crafts, while also showcasing geological and archaeological finds.
The Wardown Park Museum, which takes the crafts of Bedfordshire as its focus, is another interesting destination: the art of lace making and hat-making are showcased here - some examples of lace in this museum date back as far as the 17th century.
If you would like to take in some local theatre while you are in the area, there is no better place to go than the Library Theatre.
Located on the Central Library's third floor, the theatre stages local dramatic productions, some of which are geared toward children, and also opens its doors to touring companies from time to time.
Our car hire service helps you to take in all of this in an economic and simple way: take your holiday to the next level.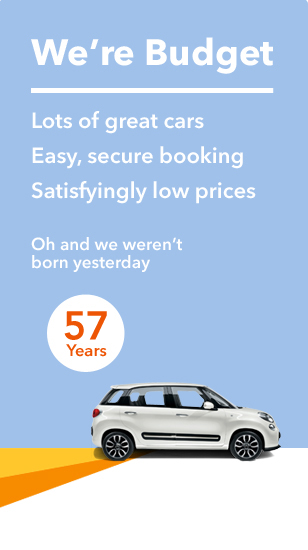 Other car hire locations