Cheap Car Hire at Lisbon Airport (LIS)
Discover Libson with Budget Car Hire, our airport location provides quality hire cars and friendly service at a great value price.
Get going. We've put together some great suggestions below to help you get the most out of your car hire in vibrant Lisbon.
Rent a car at Lisbon Airport
Lisbon Portela Airport
Lisbon Portela Airport
Lisbon
1700 008
Tel: 351 21 8435550
Opening hours
sunday:

06:00 - 23:59 Hrs


monday:

06:00 - 23:59 Hrs


tuesday:

06:00 - 23:59 Hrs


wednesday:

06:00 - 23:59 Hrs


thursday:

06:00 - 23:59 Hrs


friday:

06:00 - 23:59 Hrs


saturday:

06:00 - 23:59 Hrs

Budget Rent-A-Car at Lisbon Portela Airport
View our convenient Budget car hire location on the map below.
Explore Lisbon with Budget Car Hire
Car rental in Lisbon
Lisbon, and Portugal in general, are excellent places to drive. The climate is very amenable all year round: Portugal has a Mediterranean climate, which means there is very little in the way of winter or cold weather in general.
It can get quite hot during summer, so be assured that any Budget rental car is equipped with high quality air conditioning to guarantee your comfort (as well as heating, for those unlikely cold days).
It is well worth taking the car out to areas outside the city, which are easily accessible due to the quality of Portuguese roads.
he largest city and the capital of Portugal, what Lisbon lacks in size - since Portugal is a relatively small country with a small population –it more than compensates with beauty. About half a million people live in Lisbon, a much smaller number than other major world cities such as London or Paris.
Therefore, it is a much more intimate and relaxing place to visit. Though it is diminutive, it still has plenty of grand architecture and atmosphere on offer, as well as the notoriously enjoyable Portuguese weather all year round. It is also a great place to drive around, since excellent views are distributed mostly everywhere in Portugal.
The river Tagus runs through the city, adding to the local beauty as buildings are reflected in the sunshine. By using our car hire service to get down to the central part of the city, you will find that there are many chances to enjoy the local culture thanks to the wealth of shops and eateries that have sprung up in this area.
Though the area within the city limits of Lisbon has 500,000 people, in fact the urban area can be said to continue for quite a way beyond that, including a population that is effectively rather larger at around 3 million.
The city has grown much beyond the actual boundaries in recent years, but it has its roots as a very ancient historical European city – in fact it is much older than other major European settlements such as London and even Rome. Therefore, it is a great destination for history buffs as well as avid shoppers, and there are plenty of museums that take advantage of this.
Besides the city centre, other museums can be found in nearby areas such as Ribatejo, Estoril and Vila Franca de Xira, which can all be reached with ease by driving. Sintra, in the east, is an area rich in natural attractions thanks to its the vibrant landscape, as well as its own unique architectural offerings from historical periods.
There, you can indulge in such activities as watching for rare and exciting birds on the Tagus estuary, a very important area in terms of wildlife living in the Portuguese wetlands.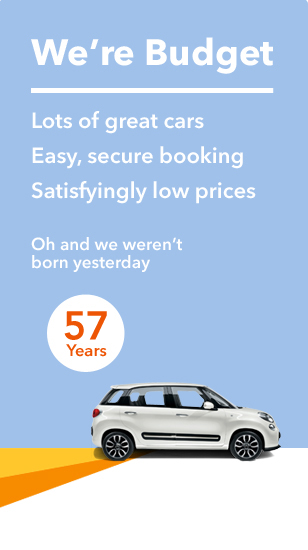 Other car hire locations