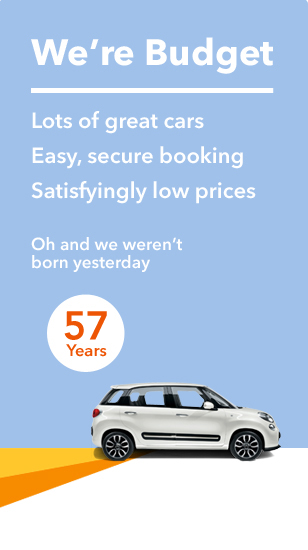 Other car hire locations
Car hire Gran Canaria Airport
Visit Gran Canaria with Budget Car Hire, our airport location provides quality hire cars and friendly service at affordable prices.
Let's go. Enter your rental dates in the form on the right to get a quote.
Car keys ready? We've put together some inspirational ideas below to help you get the most out of your car hire in the Canary Islands.
Rent a car at Gran Canaria Airport
Las Palmas
Las Palmas Gran Canaria Airport
Las Palmas
35230
Tel: 928 092 330
Opening hours
sunday:

10:00 - 19:00 Hrs


monday:

07:00 - 21:00 Hrs


tuesday:

07:00 - 21:00 Hrs


wednesday:

07:00 - 21:00 Hrs


thursday:

07:00 - 21:00 Hrs


friday:

07:00 - 21:00 Hrs


saturday:

10:00 - 19:00 Hrs

Other Budget locations nearby
Budget Rent-A-Car at Gran Canaria Airport
View our convenient Budget car hire location on the map below.
Explore Gran Canaria with Budget
Car hire in Gran Canaria and the Canary Islands
Why choose Budget Rent-A-Car?
You'll find Budget Rent-A-Car in approximately 3,150 city and airport car hire locations in more than 120 countries.
From UK towns to popular holiday destinations and global locations, you'll always find low prices, a hire car in perfect condition and great customer service throughout your rental.
Simply better value car rental
Budget is a globally recognised brand offering quality, reliability and value for money.
Our promise is simply better value car rental – providing economy car rentals with the high level of service you expect when you hire a car for business or holidays.
Whatever your rental needs – we can deliver!
.