Cheap Car Hire at Faro Airport (FAO)
Budget is located at Faro Airport. A rental car is a good way to ensure that you don't miss anything in Faro. As a tourist, you always want to make sure that you can see and do everything that you have planned.
Rent a car at Faro Airport
Faro Airport
Faro International Airport
Faro
8000 124
Tel: 351 289 810 120
Opening hours
sunday:

07:00 - 22:00 Hrs


monday:

07:00 - 22:00 Hrs


tuesday:

07:00 - 22:00 Hrs


wednesday:

07:00 - 22:00 Hrs


thursday:

07:00 - 22:00 Hrs


friday:

07:00 - 22:00 Hrs


saturday:

07:00 - 22:00 Hrs

Budget Rent-A-Car at Faro Airport
View our convenient Budget car hire location on the map below.
Explore Faro with Budget Car Hire
Car hire with Budget in Faro
One trip that travellers don't want to miss is visiting the Rio Formosa, which is a nature reserve with beautiful scenery.
Part of this reserve includes an island where visitors may stop to see the sights and take photos.
Travellers can take advantage of this trip by driving their rental cars to the main jetty where the boat departs.
When you use a reliable rental car, you can make sure that you get to all your tours in time to enjoy everything.
You will find several remote beach areas within a half hour of the city centre or less.
These areas feature beautiful coastal scenery and clean, inviting water. You can see plenty of fish in the water, and may also be able to find interesting rocks and shells along the shore.
There are also some noteworthy areas worth visiting that are within close distance of Faro. These include Serra de Monchique and Lagos.
When you use a reliable car rental from Budget, you can take your time enjoying the beautiful coastal scenery and have a much more memorable holiday.
Explore Faro with Budget
The benefits of renting a vehicle with Budget Car Hire to use certainly outweigh the cost.
Faro is conveniently located in Portugal's coastal Algarve region. It has become a popular holiday destination for UK residents, with a reputation for being a party area during the summer months.
The area is also a good starting place for those who want to explore the Algarve even further. If you like historical architecture, you won't be disappointed, because there are several fine examples.
Regardless of whether you want to enjoy a holiday of swimming and water sports, take advantage of the party scene or see the area's many historical and natural attractions, cheap car rentals are the way to go.
A rental car from us will help you get to all of the places you wish to visit. A leisurely trip should allow you the freedom to come and go, and this is exactly what we can do for you.
Getting a car hire cheap will give you this freedom, and also give you more time to enjoy the sights. Several great historical attractions are available that include the old city of Centro Historico, which has some impressive Moorish influences.
Here you will also find the Faro Jewish Heritage Centre, which is the only pre-Inquisition Jewish cemetery in the area. It's always a good idea to use a car when you want to visit different attractions, because you can travel from place to place much more quickly.
Because we offer a broad range of cars, you can easily select a cheap car hire that meets your needs for your holiday. You can literally find a vehicle in any size, whether you're travelling alone, as a couple, or with a larger group.
If you want to visit Faro for its beach areas, you will find that Praia de Faro is a good beach that is very seldom crowded. This beach has good sunbathing areas, and the water conditions are always ideal for swimming. When you rent a car, you can travel to the beach very easily.
This is an ideal option if your travelling party includes several people, or you have children who are travelling with you, because you'll have plenty of room. The cars that are available can provide you with enough room to bring along any items that you might need.
The region sees fairly warm temperatures throughout much of the year. You are not likely to encounter cold temperatures here. When you use a good cheap car rental from Budget with air conditioning, you don't need to worry about having to walk in hot temperatures.
Travelling by car is always convenient, especially when temperatures may rise quite suddenly. In the event that it rains, you won't need to worry about hurrying to find shelter.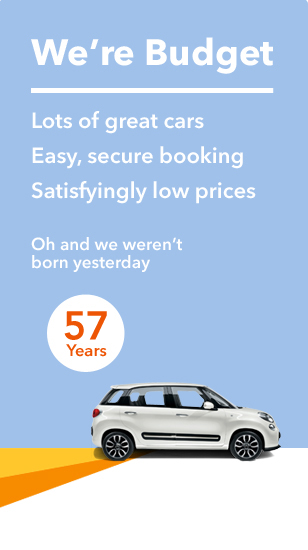 Other car hire locations