Car hire Fort Lauderdale
Need a fast, reliable car hire service in Fort Lauderdal? Rent with Budget, we provide quality hire cars and a friendly service at a great value price.
Let's go. Enter your rental dates in the form on the right to get a quote.
Car keys ready? We have put together some great suggestions below to ensure you get the most of your Florida car hire.
Rent a car at Fort Lauderdale
Powerline Road
6301 Powerline Road
Fort Lauderdale
33060
Tel: 954-972-6635
Opening hours
sunday:

09:00 - 13:00 Hrs


monday:

08:00 - 18:00 Hrs


tuesday:

08:00 - 18:00 Hrs


wednesday:

08:00 - 18:00 Hrs


thursday:

08:00 - 18:00 Hrs


friday:

08:00 - 18:00 Hrs


saturday:

08:00 - 16:00 Hrs

Budget Rent-A-Car in Fort Lauderdale, Florida
View our convenient Budget car hire location on the map below.
Explore Fort Lauderdale with Budget
Car hire in Fort Lauderdale and Florida
Fort Lauderdale is known as the 'Venice of America' with more than 300 miles of inland canals. These flow from the Everglades to the Atlantic Ocean and mean that visitors can tour the town without ever setting foot on dry ground.
If you fancy a greater look into the surroundings, however, driving is the way to go. Pack up the bags, put them in the boot and hit the road to explore over 30 cities, from Palm Beach to Miami. Family outings in Fort Lauderdale are fun and easy to plan.
Whether bringing the kids on an educational trip through the museums, or throwing them into the deep end with water sports to make them squeal, there are entertaining events and packages to suit all.
The very young will enjoy Young at Art, a children's art museum, while the games centre of Boomers! is ideal for those a little older – go-karting, bumper boats, laser tag and a whole host of other entertainments await.
A trip into the Everglades is fun for the whole family. Exploring the mysterious and tropical surrounds, hoping for a glimpse of an alligator - what could be more fun? Fort Lauderdale has a great shopping heart, with boutiques alongside department stores and delicious restaurants and cafes.
The so-called 'style mile' of Fort Lauderdale is Las Olas Boulevard, where boutiques line the street and offer unique and independently designed clothing. Street-side seating in lounges and cafes allow for a break from retail therapy.
The world's biggest discount mall, Sawgrass Mills, is located here, as well as a fantastic festival flea market. So empty the boot of your car and get ready to shop!
Relax in the sunshine of Fort Lauderdale with a cheap car rental from Budget. Fort Lauderdale is jam-packed with fun and entertaining things to do, places to see and deep blue waves that stretch for miles: in short, an ideal destination for a refreshing getaway.
Whether it's for a romantic break or a family holiday, there is something to suit everyone. With our car rental service, the horizons of your holiday open up. Whether you're cruising along the seafront, taking a trip into the exotic Everglades, spending a day shopping or enjoying a spa trip, Fort Lauderdale has it all.
Butterfly World is one of the top attractions at Fort Lauderdale. Get close to nature in this fluttering paradise, with literally thousands of fantastically-hued butterflies and tropical hummingbirds dancing between the acres of waterfalls and flowers.
A wonderful trip for all the family, Butterfly World is located in Coconut Creek, a short drive from the beach. Greater Fort Lauderdale is home to dozens of fascinating museums that are sure to catch your interest, as well as giving you a break from the tropical rainforest climate of the town!
The Ah-Tah-Thi-Ki Museum gives visitors a glimpse into the lives of the Native American Seminole tribe, while the Art and Culture Centre of Hollywood hosts live entertainment and exhibitions of contemporary works.
Hollywood is some 25 miles from Coconut Creek, but a car hire is an inexpensive way to easily take in both these sights. Leave the kids with a babysitter and visit the gaming centres of Fort Lauderdale, where 'Lady Luck shines as brightly as the sun'.
There are casinos scattered throughout the town, while racecourses offer flutters on thoroughbreds, as well as casino facilities and live entertainment. Most farming centres also offer fine dining, creating a day's entertainment in itself.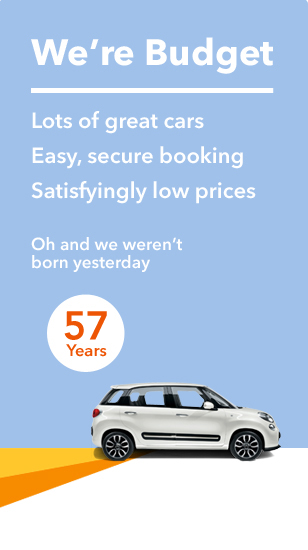 Other car hire locations