Get out there with Budget van hire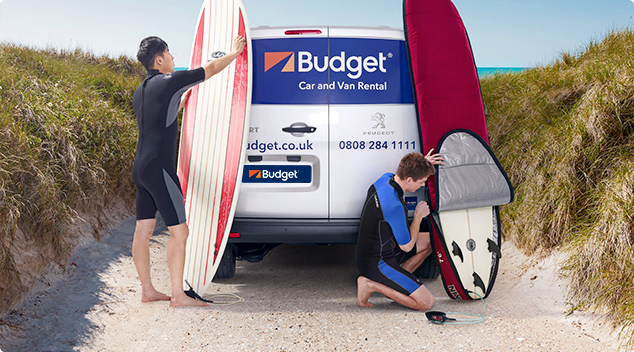 Car won't do the job? Try one of our gleaming new vans for short- or long-term rentals.
We know you're not travelling light. Let us guess: you're moving house? You've got some serious DIY kit to haul? Or you're chore-free ... and going surfing. Or biking. Perhaps you're in a band?
Why rent a van with us? We go the extra mile to provide quality vans and first-rate service at a great-value price. We have van-rental stations all across the country and they stock vans to fit all requirements. No van will be over a year old. All vans will be air-conditioned and fitted with Bluetooth, rear-parking sensors and fold-in wing mirrors.

If you'd like to talk to us about your van rental needs, call us on 0808 284 1111. Looking to rent a van for your business? This page will show you how.
For fast, reliable UK van hire ... go Budget.