Car hire Zurich Airport
Discover Zurich with Budget Car Hire, our airport location provides quality hire cars and a friendly service.
Get going. We've put together some great ideas below to help you get the most out of your car hire in picturesque Zurich.
Rent a car at Zurich Airport
Zurich Kloten Airport
Zurich Airport
Zurich
8060
Tel: +41 44 800 7733
Opening hours
sunday:

06:30 - 23:30 Hrs


monday:

06:30 - 23:30 Hrs


tuesday:

06:30 - 23:30 Hrs


wednesday:

06:30 - 23:30 Hrs


thursday:

06:30 - 23:30 Hrs


friday:

06:30 - 23:30 Hrs


saturday:

06:30 - 23:30 Hrs

Budget Rent-A-Car at Zurich Kloten Airport
View our convenient Budget car hire location on the map below.
Explore Zurich with Budget Car Hire
Explore Zurich and further afield
Heading away from the city you can use the most suitable of Budget's wide range of rental cars to explore the stunning Swiss countryside.
Lucerne is only around 43 miles southwest of Zurich and is a town with plenty to see; it has Europe's oldest wooden bridge and is situated on the banks of the impressive Lake Lucerne.
When you choose a hire car with us you can afford to travel far from Zurich for a day out, so think about taking a drive to Switzerland's capital city, Berne, which is 78 miles away.
The city has some great attractions, like its medieval town centre, which has been declared a World Heritage Site. There are many other places around Zurich that you can explore.
For example, take a day trip to Uetliberg, where you can take a walk down the Planetary Path that runs the length of a mountain ridge for some amazing views across Lake Zurich or you could head to Winterthur, which is northwest of Zurich, where there are many ancient places to see.
Discover Switzerland with Budget
Zurich Airport is located around 7.5 miles to the north of the city, near to the town of Kloten, within easy reach of the centre of Zurich. Zurich is situated in the centre of Switzerland and is the largest city in the country.
There are plenty of places for tourists to visit and explore, from museums or other places of interest to art galleries and shopping districts. Using a hire car to travel to and around the city is a great way to pack in as much as possible during your stay.
The city of Zurich is filled with attractions and places to spend the day, making a hire car a great option as it allows you to take your trip at your own pace.
There are many impressive sights to see in Zurich, such as art centres like Giacometti Hall or the Pavilion sculptures created by Max Bill. The city certainly has its share of museums, but two that should not be missed are the Swiss National Museum and the Money Museum, which charts everything to do with money in all its forms. There are plenty of other attractions in Zurich, including some wonderful monuments like the Ganymede or places like Rindermarkt that has the only remaining gas lamps in the whole of the city.
Another great place for tourists to visit is the Zurich Zoo and Masoala Rainforest, where there are many animals, including elephants and rhinos. To see some beautiful scenery you could head to Wildnispark where the lush greenery is filled with many wild animals that can be observed in impressive surroundings.
The Swiss are world famous for their chocolate, so no trip would be complete without a visit to a Swiss chocolate maker for a tour around the factory. There are a number of chocolate factories near Zurich, two of the most notable being Confiserie Sprüngli and Lindt.
Zurich has many sporting activities for visitors to see or try and as our cheap rates are always available you can make the most of your visit. From indoor karting at Indoor-Kart-Bahn to the many nearby ski resorts in the area, you will be sure to find somewhere to enjoy a sporting activity.
The climate in Zurich is very distinctive, having four typical seasons throughout the year. Choosing one of the rental options from Budget will ensure that no matter what time of year you decide to visit, you will have a reliable car that is fully air-conditioned.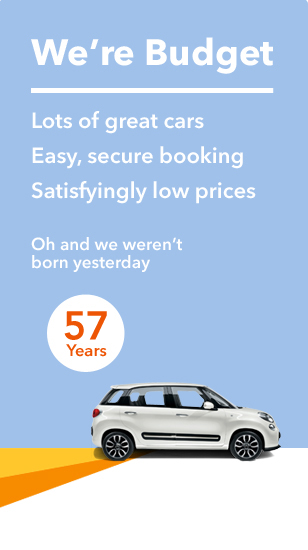 Other car hire locations