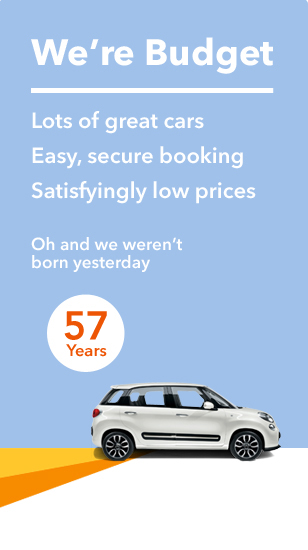 Van hire in Wembley
Who says saving money means losing out? Take your pick from some of the best rental vans in Wembley. From moving house to moving a few plants, we have the van for the job.
Booking is easy. Just fill in our quick form on the right: pick a location, name the date and away you go.
Rent a van in Wembley, London
Wembley Vans
Wembley Tesco Extra
London Wembley Vans
NW100TL
Tel: 03445447823
Opening hours
sunday:

10:00 - 14:00 Hrs


monday:

09:00 - 17:00 Hrs


tuesday:

09:00 - 17:00 Hrs


wednesday:

09:00 - 17:00 Hrs


thursday:

09:00 - 17:00 Hrs


friday:

09:00 - 17:00 Hrs


saturday:

09:00 - 20:00 Hrs

Our range of vans
Budget van hire fleet
Budget have an amazing range of vans for hire to suit a wide range of requirements, from moving house to transporting small items. Every job can be handled expertly with a van from our fleet. Our range in Wembley includes:
VW Transporter 1 Ton (or similar)
Approximate interior dimensions: 1.692m wide x 2.570m long x 1.410m high and can carry a payload between 803kg-952kg.
Please note: Actual payload, dimensions and sizes may vary depending on the specific van or truck available.
* Van availability differs between locations, please get a quote to see availability.
* The minimum age to rent a van is 23 years' old. If you are aged between 23 - 25 years you must pay a young driver surcharge. Selected vans have a minimum age of 25 years. Please check the location terms and conditions at time of booking.
* One way rentals are not available to book online. Please contact our Reservation Centre.