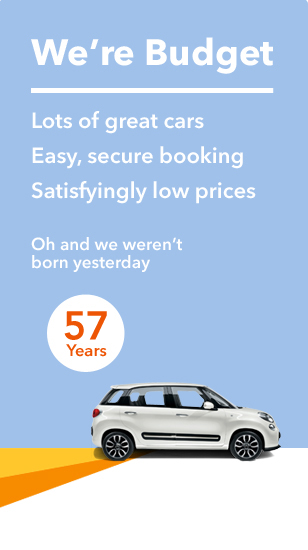 Van hire in Maidstone
Need a fast, reliable van hire service in Maidstone? Rent with Budget, we provide quality vans and a friendly service at a great value price.
Booking is easy. Just fill in our quick form on the right: pick a location, name the date and away you go.
Rent a van in Maidstone
Maidstone Vans
Corpus Christi Hall
Maidstone Vans
ME14 1JP
Tel: 44-1622-678054
Opening hours
sunday:

Closed


monday:

08:00 - 16:00 Hrs


tuesday:

08:00 - 16:00 Hrs


wednesday:

08:00 - 16:00 Hrs


thursday:

08:00 - 16:00 Hrs


friday:

08:00 - 16:00 Hrs


saturday:

Closed

Explore Maidstone with Budget Van Hire
Van hire in and around Maidstone
Maidstone, which is located in Kent, is set in the centre of an historic and beautiful part of South East England. Set on the banks of the picturesque River Medway, you can enjoy a leisurely stroll or take a peaceful cruise along this famous waterway. There is little wonder that people are taking advantage of our service to move to this attractive part of the world.
Hire a van to make transporting your personal possessions or company merchandise so much simpler. We can provide you with a solution whether you need to move the entire contents of a house or warehouse or simply carry garden rubbish to the local recycling centre. Take advantage of van hire to explore the area with ease, knowing that your van will be reliable and serve all your needs. Travel in comfort around historic sites, visit museums such as the Museum of Kent Life where history is brought to life in the county's premier heritage farm park and never have to worry about how you are going to get from A to B. No destination is too far out of your way when you choose a rental van; cheap and comfortable, it leaves your entire journey in your own hands and you can work according to your own schedule. Ideal for taking a camping holiday, with plenty of space for all the supplies you need, we offer solutions for every situation.
Not too far from Maidstone you will find the towns of Ashford, Royal Tunbridge Wells and Tonbridge. Ashford is known as the 'Garden of England', famous for its continental atmosphere and rural charm. Royal Tunbridge Wells has been one of the most fashionable destinations in the region since Georgian times and the discovery of the Chalybeate Spring over 400 years ago; there are also orchards and rolling green hills. Settled in the Iron Age, Tonbridge, just a short drive from Maidstone, also features what is believed to be one of the finest examples of a motte and bailey castle in England. With so much going on in Kent, using a hire van to transport your company's merchandise around the county and beyond makes perfect commercial sense. Make the most of one of our hire vans to explore the region, carry out routine daily tasks or pack up all your belongings and transport them in one trip to wherever you need to go.
Our range of vans
Budget van hire fleet
Budget have an amazing range of vans for hire to suit a wide range of requirements, from moving house to transporting small items. Every job can be handled expertly with a van from our fleet. Our range in Maidstone includes:
VW Caddy (or similar)
Approximate interior dimensions: 1.552m wide x 1.781m long x 1.244m high and can carry a payload between 697kg-766kg.
VW Transporter 1 Ton (or similar)
Approximate interior dimensions: 1.692m wide x 2.570m long x 1.410m high and can carry a payload between 803kg-952kg.
VW Crafter Long Body (or similar)
Approximate interior dimensions: 1.780m wide x 3.265m long x 1.940m high and can carry a maximum payload of 1,312kg.
VW Crafter Luton Box (or similar)
Approximate interior dimensions: 2.049m wide x 3.260m long x 2.256m high and can carry a maximum payload of 898kg.
Please note: Actual payload, dimensions and sizes may vary depending on the specific van or truck available.
* Van availability differs between locations, please get a quote to see availability.
* The minimum age to rent a van is 23 years' old. If you are aged between 23 - 25 years you must pay a young driver surcharge. Selected vans have a minimum age of 25 years. Please check the location terms and conditions at time of booking.
* One way rentals are not available to book online. Please contact our Reservation Centre.