Cheap Car Hire at Cape Town Airport (CPT)
Enjoy your time in Toronto with Budget Car Hire. Our airport location provides quality hire cars and friendly service at a great value price.
Car keys ready? We have compiled some great suggestions below to help you get the most of your Toronto car hire.
Rent a car at Toronto Airport
Toronto Airport
Toronto Pearson Intl Airport
Mississauga
L5P 1B2
Tel: 905-676-1500
Opening hours
sunday:

06:00 - 01:00 Hrs


monday:

06:00 - 01:00 Hrs


tuesday:

06:00 - 01:00 Hrs


wednesday:

06:00 - 01:00 Hrs


thursday:

06:00 - 01:00 Hrs


friday:

06:00 - 01:00 Hrs


saturday:

06:00 - 01:00 Hrs

Other Budget locations nearby
Budget Rent-A-Car at Toronto Airport
View our convenient Budget car hire location on the map below.
Learn more about Toronto
Toronto car hire and driving tips
Toronto is regarded by many as the most dynamic city of Canada. One of Canada's top 10 attractions – CN Tower – is situated just in its centre; and another from this top 10 list - Niagara Falls - is around a 1.5 hour-drive from Toronto.
Of course, you can take a walk around the city centre, but if you are planning to see the Greater Toronto area and the nearby cities, hiring a car is essential.
Note that the traffic in Downtown gets pretty busy during the weekdays; so, if you have a choice, it's better to plan your Downtown car tour on a weekend.
Places like Niagara Falls, Toronto Islands and Wonderland, on the contrary, are better to visit during the week, especially in the summer.
Another thing to keep in mind in Toronto is Streetcars. Generally they share the same lanes with the other traffic, although on some streets there is a separate lane for them.
Be careful as they stop frequently to load and unload passengers. If a streetcar ahead of you is making a stop and there is no dedicated platform; make sure you stop behind its doors.
8 Places to go in Toronto
CN Tower
Canadian National Tower is the symbol of the city and the highest building in North America (used to be the highest in the world until 2007). A 58-second journey in its lift with glass panelled walls and floor is an unforgettable experience; as well as the view from the 346 metres (1,136 feet) height. If you feel like going even higher, get a separate ticket and visit the SkyPod level at the height of 447 metres (1465 ft).
Downtown and Yorkville
You can start your day with a breakfast at St. Lawrence Market and then spend a whole day discovering Downtown Toronto. Depending on your preferences, there you can visit world-famous art galleries (such as the AGO) and museums, Chinatown, or head to The Eaton Centre and Yorkville for shopping.
Niagara Falls
A must-see point for the majority of Toronto's visitors. Enjoy the view from the Falls' foundation, from the Skylon tower or from the Rainbow Bridge; take a Maid of the Mist boat tour to have a closer look at the falling water (note that they are available only from April to October).
Casa Loma Estate
The majestic castle built in Renaissance style at the beginning of the XX century, is always among the top 10 attractions for tourists visiting Toronto. Note that the Casa Loma Estate gardens are only open for visiting from May to October.
Toronto Islands
An ideal place for a short break from the big city's noise and fuss; you can also enjoy the famous city view from Centre Island. To get to the Islands, take a ferry from Queen's Quay. Note that it is a car-free zone; there is an underground parking in Harbourfront.
Toronto Zoo
A great place for adults as well as children; on 287 hectares of the Zoo you will see all animals you can imagine from wombats to snowy owls.
Little Italy
This area, with College Street being its centre, is home to a large Italian community, as well as significant Portuguese and Latin American communities. Apart from the numerous restaurants and bars, here you will find Italian Walk of Fame, the only of its kind in the world.
Wonderland
An ultimate stop for those with a passion for amusement parks and for the visitors with children. If you have several days in Toronto, it's better to visit Wonderland on a weekday to avoid long queues.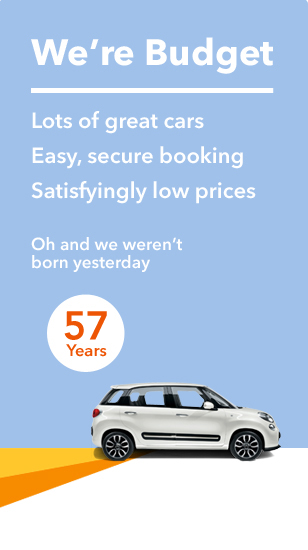 Other car hire locations