Cheap Car Hire at Euston Train Station
Enjoy your time in London with Budget Car Hire. Our Euston location provides quality hire cars and friendly service at a great value price.
Booking is easy. Please call us on 0808 284 1111 to get a quote.
Rent a car at London Euston Train Station
London Euston
88 Eversholt Street
London
NW1 1BP
Tel: 0344 544 8751
Opening hours
sunday:

08:00 - 13:00 Hrs


monday:

08:00 - 16:00 Hrs


tuesday:

08:00 - 16:00 Hrs


wednesday:

08:00 - 16:00 Hrs


thursday:

08:00 - 16:00 Hrs


friday:

08:00 - 19:00 Hrs


saturday:

08:00 - 13:00 Hrs

Budget Rent-A-Car at London Euston Train Station
Budget can be found at Eversholt Street in London Euston.
Explore London with Budget Car Hire
Car hire in London and beyond
Euston is in the Camden area of London, and is home to one of its most convenient railway stations. Because it is a major transport hub, you can easily access many of London's top attractions.
Several shops are located close to the station, where you can find local souvenirs. You'll also find several hotels, as well as bars and restaurants, that will help you meet your needs whilst you're enjoying your stay.
The Welcome Station provides travellers with information on the area, and will help guide you in choosing attractions to visit. You won't want to miss the nearby Bloomsbury neighbourhood, quite well-known for its shopping and unique character.
Highlights here include the British Museum, as well as several popular literary pubs. There are several great museums and additional attractions in the area, such as the British Library, the Jewish Museum, and the St. Pancras Old Church and Cemetery.
These attractions are quite rich in local history, and are interesting for travellers of all ages. If you choose to visit these places, driving will allow you to fit in as many sights as possible.
If you enjoy the outdoors, there are great opportunities that don't involve driving too far from the city. Some are located inside the city itself. These include the Camley Street Natural Park, as well as several walking tours that introduce travellers to local history.
Euston and other areas of London can see rain frequently, often with little warning. When you use our car rental service, you don't need to worry about changes in the weather affecting your plans. You can travel in comfort, regardless of the conditions or the time of year.
Driving makes parks that are found in the district easily accessible, such as Hampstead Heath, Primrose Hill and Regent's Park. These parks provide beautiful, colourful spaces in a convenient urban setting. Always find the best parking places to make sure you can get into the parks before they become too crowded.
Driving will also allow you to access some of the more scenic locations that are south-east of Euston. Several popular UK destinations are a few hours' drive away, including Brighton and Rye - both of which have beaches.
You'll have the opportunity to see several types of sea birds in these coastal sceneries, and take your pick of excellent spots for swimming and other fun activities during the summer months. Many of the beach areas have board walks containing shops, places to eat and amusements of various kinds.
When you travel with children, you'll find that these areas are a good way to keep them amused; our car hire service makes a fun family trip outside of the city an affordable and hassle-free experience.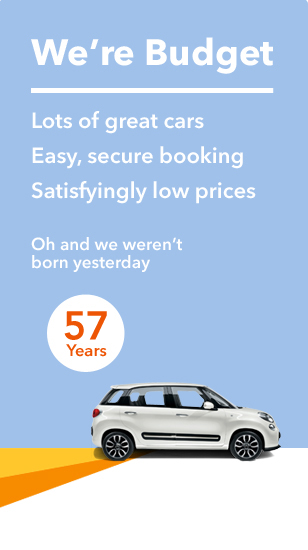 Other car hire locations