Cheap Car Hire at Paphos Airport (PFO)
Enjoy your time in Paphos with Budget Car Hire. Our airport location provides quality hire cars and friendly service at a great value price.
Let's go. Enter your rental dates in the form on the left to get a quote.
Car keys ready? We have put together some great suggestions below to ensure you get the most of your car hire in Cyprus.
Rent a car at Paphos Airport
Paphos Airport
Paphos Airport
Paphos

Tel: 00357-26-953824
Opening hours
sunday:

08:00 - 02:30 Hrs


monday:

08:00 - 02:30 Hrs


tuesday:

08:00 - 01:30 Hrs


wednesday:

08:00 - 01:30 Hrs


thursday:

08:00 - 00:30 Hrs


friday:

08:00 - 02:30 Hrs


saturday:

08:00 - 02:30 Hrs

Other Budget locations nearby
Explore Paphos with Budget Car Hire
Car hire in Paphos and Cyprus
The town of Paphos lies at the south-western tip of the scenic Mediterranean island of Cyprus, nestling between the Troodos mountains and the coast.
Famously the birth place of the Greek Goddess Aphrodite, today Paphos is a thriving, modern town with a busy airport, welcoming international flights from many destinations.
Paphos is a great place to start your holiday in Cyprus. The town of Paphos is divided into two areas.
The upper town is home to the modern commercial district, and the lower is where you will discover the many archaeological wonders of ancient Paphos, such as the magnificent Greek amphitheatre called The Odeon.
Culture vultures will also enjoy visiting the Roman villas, the House of Dionysus, and the House of Theseus, with their exquisite mosaic floors and fascinating histories.
It is relatively easy to get around Paphos on foot as it is quite a small town, however public transport is limited and most people find the convenience and independence offered by a car rental enables them to discover the wider areas of this beautiful region.
With our services, you can get off the beaten track and see more of the real Cyprus than merely the obvious touristy areas.
Once you have cleared passport control and collected your luggage at the airport, you are ready to begin with the adventure. Our services are available at our office, situated in the arrivals hall at Paphos Airport.
We offer a range of spacious rental cars able to accommodate plenty of passengers and luggage. Keeping cool in air-conditioned comfort is essential in the sweltering Cyprus heat and, if you rent a car from Budget, this option is available to you.
Cars are driven on the left in Cyprus, just like in Britain, so there is no need to feel daunted by driving a car in this country. Cyprus has a motorway network connecting the main towns, making all the coastal resorts easily accessible by hire car.
Roads are modern and well maintained, and there is the added bonus that signs are in English, helping you to navigate your way around with ease. The competitive prices at the Cyprus petrol pumps also help to keep the cost of your holiday low.
Your visit to Paphos can involve a packed itinerary full of activities, sight-seeing and expeditions. Alternatively, you may prefer to relax and unwind on one of many scenic beaches in the area. In Paphos there is something to keep everyone happy.
Culture lovers will enjoy visiting the Paphos Archaeological Museum with its Neolithic antiquities and beautiful Hellenistic and Roman exhibits. You can travel north of the town for a visit to Paphos Bird Park. Here children and adults alike will enjoy seeing birds and animals in their natural habitats.
One of the best beaches in the area is Coral Bay at Pegeia. This sandy beach can be reached by car from Paphos and has good facilities and water sports available. Rental cars can really enhance your holiday experience and enable you to try out different bays.
Other bathing beaches worth visiting in the Paphos area include Faros Beach, Geroskipou Beach and Laourou Beach. Another water-based activity popular with families is the Aphrodite Water Park in Paphos.
Here you will find enormous water slides, wave machines and water raft rides, ensuring fun for all the family. Golf enthusiasts have the choice of a number of top quality courses, including the award-winning championship Aphrodite Hills Golf Club.
Alternatively, sling your golf clubs in the back of your hire car and drive 15 minutes north of Paphos to the Minthis Hills Golf Club, set in the grounds of an ancient monastery.
A visit to the Akamas Peninsula in the west of Cyprus is also highly recommended. Take a drive out to this stunning area of outstanding natural beauty, featuring sandy bays, deep gorges and untamed landscapes that will live on in your memory long after you have returned home.
Why not make the most of your holiday in Paphos by making the inaccessible accessible, and arranging a car reservation with us?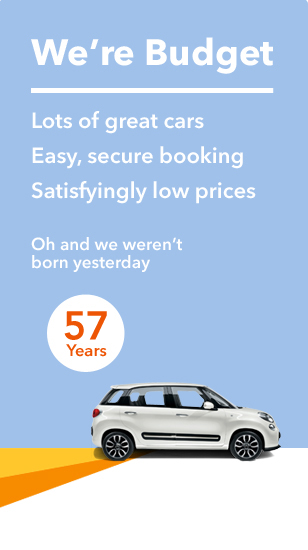 Other car hire locations