Car hire Warrington
Need a fast, reliable car hire service in Warrington? Rent with Budget, we provide quality hire cars and a friendly service at a great value price.
Let's go. Enter your rental dates in the form on the left to get a quote.
Rent a car in Warrington
Budget Warrington
Hawleys Trade Park
Warrington
WA2 8JP
Tel: 01925 598265
Opening hours
sunday:

Closed


monday:

09:00 - 17:00 Hrs


tuesday:

09:00 - 17:00 Hrs


wednesday:

09:00 - 16:00 Hrs


thursday:

09:00 - 16:00 Hrs


friday:

09:00 - 17:00 Hrs


saturday:

Closed

Explore Warrington with Budget Car Hire
Car hire in Warrington, Cheshire and beyond
Warrington is a small town in Cheshire, located on the banks of the River Mersey. A town of historical importance, Warrington has plenty to see and do, despite being relatively small.
Along with the various sightseeing attractions there are a number of fairs, shows and markets that are held regularly all year round. One of the best ways to get around is by booking a hire car so that you can see as much as possible during your stay.
Warrington has a great deal to offer in the way of attractions and places to visit, so taking advantage of our cheap car hire rates is a sensible option, because you will not be disappointed.
Along with a great shopping area, the town has lots to see; for example, Warrington Museum and Art Gallery, the Pyramid Arts Centre and Parr Hall, a theatre that stages all forms of entertainment, from shows to pantomime and is open all year round.
If you need to hire a car then we have a great range of makes and models to suit your requirements. For a change in pace there are several events held in and around the town, throughout the year, including the Great British Food Festival and Warrington Horse show.
You could also drop in and take a look around the Contemporary British Craft Shop. Another museum of interest is the Museum of Policing in Cheshire. If you are the adventurous type, there are several theme parks nearby, including Gulliver's World Resort or The Jungle - Wild Play and Party.
One of our car rentals will allow you to pack in as much as you can into every day spent in Warrington. There are a number of sporting activities available in Warrington, such as Speedkarting Ltd, an indoor karting circuit that has three levels of tracks and is one of the largest in the UK.
For those who enjoy a challenge that requires a little more strength and stamina, how about taking a day out to the North West Face Climbing Centre for a climbing experience that caters for everyone, from novice to expert.
Warrington also has its own sporting arena, the Halliwell Jones Sports Stadium, which hosts both rugby and football games. With warm summers and cool winters, Warrington has a moderate climate throughout the year, so finding the right model of vehicle is an important part of planning a trip to the town.
Away from the town centre there are many cities and places of interest that can be reached by car, including Manchester and Liverpool. Both of these cities have plenty to see and do; Liverpool has a great seafaring history, which can be explored at the Merseyside Maritime Museum and, of course, there are several attractions dedicated to the Beatles.
Manchester is a 19 mile drive and so booking a car rental is a great way to get there at a reasonable price. With a whole range of sights and attractions to enjoy, you will not be lost for something to do.
There are numerous museums, parks and entertainment venues, along with great shopping in the Trafford Centre. St. Helens is around 12 miles away from Warrington and is an interesting place to visit thanks to its rich industrial history.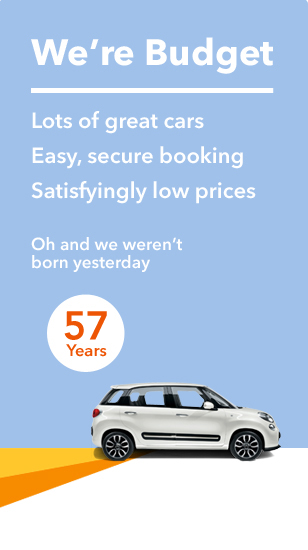 Other car hire locations