Car hire Scottish Highlands
Historic Events/Sightseeing & Relaxing The moody, romantic Scottish Highlands start at Loch Lomond just north of Glasgow.
Comprising a slew of mountain ranges, this sparsely populated land. Mountains, lochs, bright heather give way to white sand beaches and rugged coves as you approach Mallaig.
For a more active take on the region, hike the West Highland Way or visit the Trossachs National Park. Ben Nevis, a popular climbing spot, looms over the town of Fort William. Literary buffs will recognise the name Cawdor from Shakespeare's Macbeth, the lead character of the play being titled the Thane of Cawdor.
Also nearby is Brodie Castle, with conical spires and a beautifully landscaped setting, it would not look out of place in a fairytale. All of these sites, as well as many others are easily reached with the use of Budget's car rental services. History is ever present in the area surrounding Inverness Airport.
One of the most important sites in Scottish history, Culloden is within easy driving distance with your rental car and gives tourists an insight into the final act of the 1745 Jacobite Rebellion; a battle that saw much slaughter as an ill fated Highland charge was broken by the English guns and cannon.
The result was a dramatic shift in the Scottish way of life and an almost complete loss of the Highland culture and self image. Despite the gruesome nature of the battle, this is a pivotal moment in the history of Britain and hence retains its relevance today.
Explore Scotland with Budget Car Hire
Championship Golf
Golf in the Highlands of Scotland is an experience to be savoured with Traditional links golf, tranquillity, solitude and outstanding natural beauty – The Highlands and Islands allow you to experience some of the most remote and scenically beautiful courses to be found anywhere. Here, you can enjoy the pleasures of a secluded round of golf amid a quite breathtaking panorama.
With golf courses like Castle Stuart, Royal Dornoch, Brora, Nairn and Tain to name a few there should be enough to make you pack your clubs and set off. With the world famous Carnegie Club at Skibo Castle, also a favourite of many visitors.
Skiing/Hill Walking & Mountain Bike Trails
Skiing in the Highlands is friendly, unpretentious and enjoyed by all ages. Skiing here is about fun, about improving skills and about having an enjoyable break in a superb environment. We have something to offer both the serious powder-hound and parents with young children. Highland skiing offers tremendous value for money - both as a short break warm-up for an overseas holiday or as your main skiing for the season. You can be sure of both quality and a warm welcome.
There are three Highland ski centres, all of them with highly qualified instructors and ski schools offering every level of tuition. Nevis Range, near neighbour of Ben Nevis, features skiing from the 4000ft (1220m) contour, the highest run in Scotland, and has a unique gondola system (uplift capacity of 1750/hour) Cairngorm is an extensive two valley ski area which offers great skiing and superb views across Strathspey and is Scotland's most popular ski centre. Uplift is aided by its unique funicular railway. Glencoe, on the slopes of Meall a Bhuiridh (3636ft 1108m) boasts the longest vertical descent in Scotland - 2600ft (793m).

Looking for mountain biking with no boundaries! From world class downhill to family friendly forest roads, there's a wealth of purpose built and waymarked mountain bike routes in the Highlands. Add to that what is probably Europe's best selection of unmarked routes, often through wild and unspoilt country and you'll appreciate why the Highlands can claim to offer Britain's best mountain biking.

Those who prefer purpose built singletrack are well catered for with 8 centres offering innovative, exciting trails, conveniently scattered across the Highlands and eastwards into Moray (convenient because at any one you're always close enough to the next centre to allow you to ride a For the true adventurer, a combination of some of Europe's most progressive access legislation, hundreds of miles of paths and tracks and dramatic scenery provide almost endless wilderness riding opportunities.
Fishing
Fishing within the secluded Highland glens and forests of the Scottish Highlands is an experience to be savoured with easy road access from Fort William, Mallaig, Invergarry, Fort Augustus, the Isle of Skye, Newtonmore, Kingussie and Spean Bridge and many more locations. With the selection of fish that can be caught from the excellent wild brown trout and Northern Pike lochs and wild Atlantic Salmon rivers in the stunning rugged mountain splendor found only in Scotland. The habitat of wild red deer, Golden Eagle, osprey, pine marten, otter, red and silver squirrel, countless hill and forest birds and best of all! Immense space and silence of all but natures whispers.
Why not try sea fishing in Lochaber with its 800 miles of coastline to tempt visiting sea anglers. It is easily accessible in some areas and wild and inhospitable in others. The coastline stretches from Cuil bay in the south, around the top of Loch Linnhe, before tracing the Ardnamurchan Peninsula and stretching northwards to the northern shores of Loch Nevis. Geographically the region has everything from sandy bays to towering cliffs, which in turn offers varied habitats for many species of fish. Because of this Lochaber can offer some great shore-angling as well as some excellent boat-fishing, with charter angling boats operating out of Fort William, Ballachullish, Loch Sunart and Mallaig.

Angling by boat out of Fort William is pretty unusual in the fact that you can find yourself fishing in depths of water that range from just a few metres deep to over 170 metres deep without travelling too far from port. No matter what the depth, all the charter boats will provide you with a great day out as well as hopefully a few fish.

With a large selection of species on offer in the waters around Lochaber - from the humble dogfish to the awesome common skate, which can reach weights of over 150lbs. A few of the other common catches are Thornback Rays, Spurdogs, Conger Eels, Pollack and Whiting. These are just a few of the species you might find - contact either a local charter skipper or tackle shop for more information, possible venues and best times of the year, as well as advice on baits and fishing methods.

Just remember to pack the fishing tackle and your wellie boots and don't forget to dress for the occasion with changeable climate which some days can be more suited to the avid fisher among you's. There are many places where you can purchase fishing permits and also all the gear you may wish to buy or rent.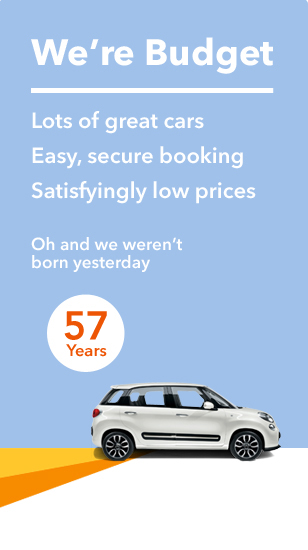 Other car hire locations