Car hire Sanford
Need a fast, reliable car hire service in Sanford, Florida? Rent with Budget, we provide quality hire cars at a great value price.
Let's go. Enter your rental dates in the form on the right to get a quote.
Car keys ready? We have put together some great suggestions below to ensure you get the most of your Sanford car hire.
Rent a car in Sanford, Florida
Orlando Drive
3098 Orlando Drive
Sanford
32773
Tel: 407-322-1200
Opening hours
sunday:

09:00 - 13:00 Hrs


monday:

08:00 - 18:00 Hrs


tuesday:

08:00 - 18:00 Hrs


wednesday:

08:00 - 18:00 Hrs


thursday:

08:00 - 18:00 Hrs


friday:

08:00 - 18:00 Hrs


saturday:

08:00 - 16:00 Hrs

Other Budget locations nearby
Budget Rent-A-Car in Sanford, Florida
View our convenient Budget car hire location on the map below.
Explore Sanford with Budget Car Hire
Car hire in Sandford and Florida
Visitors to the state of Florida often expect two things from their holiday, world-class amusement parks and gorgeous tropical beaches. Because the city of Sanford is centrally located, tourists staying there have excellent access to both attractions, as long as they have booked a car for the duration of their stay.
The hot and often humid climate of central Florida need not be a problem for holidaymakers who have pre-arranged a car with Budget in Sanford, as the vehicles are equipped with air conditioning.
The coastal area of Florida has much to offer, but tourists based in Sanford can also head slightly south-west to Orlando, which, thanks to the prevalence of its outstanding entertainment options, is rightly known as the amusement park capital of the world.
Orlando is just over 20-miles from Sanford, which makes it entirely possible to drive in and out each day using a hire car. Arguably the most famous attraction in the area is Orlando's Disney World, which actually consists of several amusement parks.
Of these, the most iconic is the Magic Kingdom. Featuring Cinderella's castle as its centrepiece and an area known as Main Street USA, which appears to be set in the early 20th century, the Magic Kingdom is the home to roller coasters and rides themed on Walt Disney's most famous movies.
Other popular parks located in Disney World are Epcot, a celebration of world cultures and traditions and Disney's Animal Kingdom, which combines thrilling rides with the opportunity to enjoy an 'African safari' experience, where animals can be seen in natural settings that resemble their native habitats.
Visitors exploring Orlando will be very glad to have booked a car with us, because Disney is far from the only game in town. There is also the Universal Orlando Resort, including Universal Studios Florida and Universal's Islands of Adventure. At Universal Studios, visitors can learn about the history and secrets of movie making, in addition to watching live shows and enjoying thrilling rides based on some of Universal's most famous films.
Visitors, both young and old, may also enjoy spending some time in the Islands of Adventure Park, where each 'island' is themed differently. The most recent addition is the long-awaited Wizarding World of Harry Potter, which has enjoyed rave reviews from visitors all around the world, who are amazed at the opportunity to see an official version of Hogwarts Castle for themselves.
Just 70-miles east of Sanford is the Atlantic seaboard and the picturesque town of Cocoa Beach, where one of the most famous surf shops in the State welcomes more than two million customers every year.
Indeed, Cocoa Beach is so well known for the quality of its surf that it is host to the East Coast Surfing Hall of Fame, as well as the annual Easter Surfing Festival. Daring visitors who want to try their hand can arrange for equipment rentals and surfing lessons at several beach communities within range of Sanford; Cocoa Beach being one of them.
Sanford tourists who head to the coast in their car may also want to travel north from Cocoa Beach to Cape Canaveral and the Kennedy Space Centre, which is located on Merritt Island.
Both a museum and a fully operational facility, the Space Centre helps visitors to learn about the history of American space exploration. Those more interested in nature will also find much to do after they arrive in Cape Canaveral.
The Manatee Sanctuary Park, located on the Banana River, covers an area of more than 10 acres of parkland; perfect for having a picnic while watching these gentle marine mammals pass by.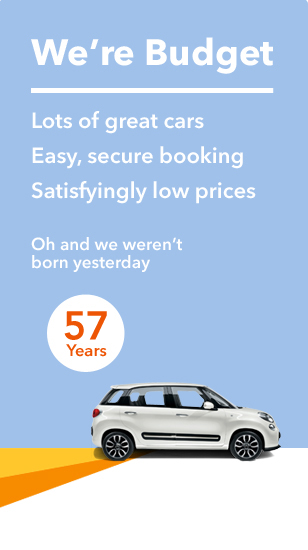 Other car hire locations