Car hire San Francisco
Need a fast, reliable car hire service in San Francisco? Rent with Budget, we provide quality hire cars and a friendly service at a great value price.
Let's go. Enter your rental dates in the form on the right to get a quote.
Car keys ready? We have put together some great suggestions below to ensure you get the most of your California car hire.
Rent a car in San Francisco
San Francisco
Hyatt Regency Embarcadero
San Francisco
94111
Tel: 415-433-3717
Opening hours
sunday:

08:00 - 13:00 Hrs


monday:

08:00 - 17:00 Hrs


tuesday:

08:00 - 14:00 Hrs


wednesday:

08:00 - 14:00 Hrs


thursday:

08:00 - 17:00 Hrs


friday:

08:00 - 17:00 Hrs


saturday:

08:00 - 13:00 Hrs

Other Budget locations nearby
Budget Rent-A-Car in San Francisco
View our convenient Budget car hire location on the map below.
Car hire in San Francisco and California
San Francisco and surroundings
The San Francisco region, which is located along Northern California's Pacific coast, encompasses not just the city itself, but also the neighbouring municipalities of Oakland and San Jose.
Interestingly, the city of San Francisco is a consolidated city-county, the only one in California. It is also one of the state's smallest counties, covering an area of less than 50 square miles. This small footprint does not mean that a car is unnecessary, however.
Tourists exploring both the city and the county will be glad to be able to go where they want, when they want, by renting a car with us. This will enable them to avoid the long waits that are sometimes associated with the public transport system in California.
It will also ensure that they can go literally anywhere, something that is not true of the mass transits systems in San Francisco. History buffs will no doubt want to visit the Fisherman's Wharf district. One of the big attractions there is the U.S.S. Pampanito, a diesel-powered submarine moored right alongside the concrete walkway located just beyond the wharf.
This vessel was engaged in several actions during World War II and today serves as a living reminder of the importance of San Francisco in the war effort. The exterior of the Pampanito can be seen for free, but the real attraction is the interior, which is decked out as though the submarine were still in service.
Visitors who pay the small fee to enter the sub are able to stay for as long as they wish. Although parking can be challenging in San Francisco this should not trouble anyone who arranges their car hire with us, as the San Francisco office can provide economy vehicles that will fit easily into the numerous smaller parking spaces in the city.
Another advantage to having a hire car is the cost saving to be made on transportation generally. Tourists who rely on inconvenient mass transit must purchase a separate ticket for every member of the family; only very young children are sometimes allowed to travel free.
This can easily quadruple transportation expenses, while a rental car comes at a fixed price, no matter the number of people that will be riding in it. This is particularly beneficial for families with children that wish to visit the San Francisco Exploratorium, an enormous museum of science and industry that provides dozens of different hands-on experiences that help children acquire a deeper understanding of scientific principles, both basic and advanced.
Children and their parents may wish to venture further afield. One marvellous day trip from San Francisco is a drive about an hour south, to scenic Monterey Bay, where the Monterey Bay Aquarium provides an up-close view of thousands of different sea creatures.
Interpretive displays help visitors to learn something about a variety of habitats, including the open Pacific Ocean, as well as California's coastal environment. Monterey is also interesting for visitors who may be fans of the American novelist, John Steinbeck, who lived and worked in the area while writing his novel Cannery Row.
Indeed, the Monterey Aquarium is housed in one of the canning factories that operated in the early part of the 20th century, which inspired Steinbeck's classic novel. A more ambitious trip for tourists with a car is to travel east to Yosemite National Park, widely regarded as one of the shining stars of the American National Park system.
It will take almost a full day to reach the park, which features dramatic granite domes carved by glaciers and an abundance of waterfalls amid a coniferous forest. The distance need not trouble visitors who have a car, however, since the ample luggage space in the vehicles will enable them to pack all their belongings, so they can stay for a night or two in lodgings near the park.
The small town of Groveland, for example, is located just a few miles from the Big Oak Flat entrance to Yosemite.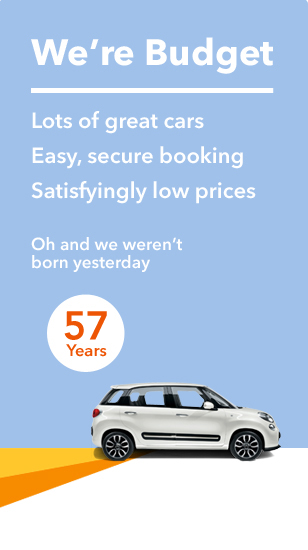 Other car hire locations