Car hire Canada
Discover Canada with a cheap car hire from Budget. Canada is a beautiful country full of natural beauty and amazing wildlife. It can be considered the perfect destination to use Budget hire car and tour the wide open spaces. Canada has a rich heritage of aboriginal people and colonial dominion that will fascinate visitors. Stretching from the Arctic Circle to the American border, there is plenty to see and do in Canada - certainly more than just spotting Mountains. We offer one-way car hire across Canada and USA, so you can extend your trip without need to return the car at the pick-up branch at the end of your vacation. Complete the form on the right to book Canada car hire. To learn more about attractions and directions in Canada, continue reading.
Explore Canada with Budget Car Hire
Canada travel tips and routes
There are several things you need to be aware of when driving in Canada. First of all is that the driving rules differ from province to province; finding out those differences is essential if your trip includes several travel through more than one province.
Another important thing tourists must keep in mind during car journeys in Canada is that moose sometimes wander onto the roads; there is always a chance you will meet one, especially in rural areas, mountains and woodlands.
Note that in Canada pedestrians and cyclists are allowed to use the verges of the road even on the main highways. The Canadian climate can become a challenge if you are driving in winter, especially through the mountain areas, so make sure you and your car are prepared for the low temperatures, snow and slippery roads. In some regions, you can find some roads temporarily closed due to the weather conditions. 6 places to see in East Canada: Quebec City to Niagara Falls The most popular Canadian destinations can be nominally divided into West and East Canada.
If you aim to see the main East Coast tourist attractions during one trip, your route will probably comprise these places: Quebec City – the romantic capital of Quebec Province Jacques-Cartier National Park – a great place for mountain sports Montreal – one of the most beautiful cities in Canada Toronto – referred to as the commercial capital and the most dynamic city of Canada Ottawa – Canadian capital and a charming city Niagara Falls – a must see when travelling along the East Coast Extending your trip into the US means you can head south to see the beautiful forests of Pennsylvania and the scenic mountains of New York State.
A scenic trip in West Canada: Calgary to Vancouver The western parts of Canada are considered to be among the best winter sports destinations in North America. In West Canada, one of the trips to consider is going from Calgary to Vancouver.
There are numerous ways to make the trip, and one of the most scenic can be taking Trans-Canada Highway through these destinations: Banff National Park Glacier National Park Kamloops Cache Creek Then along the Duffey Lake Road through: Lillooet Pemberton Continue by taking Sea-to Sky Highway to Whistler And, finally, ending in Vancouver.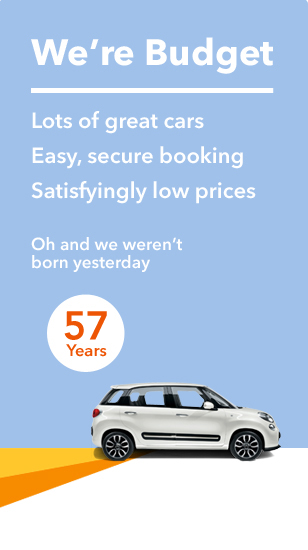 Other related car rental locations