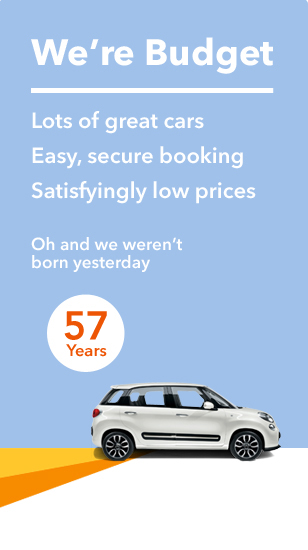 Other car hire locations
Car hire Bournemouth
Enjoy your time in Bournemouth with Budget Car Hire. We provide quality hire cars and friendly service at a great value price.
Let's go. Enter your rental dates in the form on the right to get a quote.
Ready? We have some great suggestions below to help you make the most of your car hire.
Rent a car in Bournemouth
Bournemouth
33-39 Southcote Road
Bournemouth
BH1 3SH
Tel: 03445443937
Opening hours
sunday:

Closed


monday:

08:00 - 16:00 Hrs


tuesday:

08:00 - 16:00 Hrs


wednesday:

08:00 - 16:00 Hrs


thursday:

08:00 - 16:00 Hrs


friday:

08:00 - 16:00 Hrs


saturday:

Closed

Budget Rent-A-Car in Bournemouth
View our convenient Budget car hire location on the map below.
Explore Bournemouth with Budget
Car hire in Bournemouth, the South Coast and beyond
Bournemouth is a beautiful city in South West England and is a great place to escape on a short break away with Budget Car Hire.
The city is famous for its gorgeous sandy beach and in the summer months it is full of holiday makers having fun.
There are loads of great attractions in Bournemouth including museums, shops, theatres and surfing to name but a few.
Whether you need a small car for a romantic break away or a large family car for a summer holiday, Budget UK has a vehicle to suit you.