Car hire Atlanta
Need a fast, reliable car hire service in Atlanta? Rent with Budget, we provide quality hire cars and a friendly service at a great value price.
Let's go. Enter your rental dates in the form on the right to get a quote.
Car keys ready? We have put together some great suggestions below to ensure you get the most of your Atlanta car hire.
Rent a car in Atlanta
La Vista Road
4232 La Vista Road
Tucker
30084
Tel: 678-996-9790
Opening hours
sunday:

09:00 - 14:00 Hrs


monday:

08:00 - 18:00 Hrs


tuesday:

08:00 - 18:00 Hrs


wednesday:

08:00 - 18:00 Hrs


thursday:

08:00 - 18:00 Hrs


friday:

08:00 - 18:00 Hrs


saturday:

08:00 - 14:00 Hrs

Budget Rent-A-Car in Atlanta, Georgia
View our convenient Budget car hire location on the map below.
Explore Atlanta with Budget Car Hire
Car hire in Atlanta and Georgia
Atlanta is located in the north-western part of the state of Georgia. It is known for its major role in the Civil Rights Movement, and is an example of Southern history and culture.
There are several museums geared towards different interests, theatres and other performing arts venues and examples of architecture from several periods.
Atlanta offers a bit of something for all travellers. No matter whether your trip is designed to give you a unique taste of Atlanta's culture or to explore areas outside the city, cheap car rentals from Budget will help.
Car rental cheap options are also ideal for those who want to take advantage of cheap shopping and dining. Car hire cheap options give you much more freedom to come and go as you please.
Atlanta is known for its hot summers, but can have winters that are quite cold, with the possibility of ice and light snow. You do not need to worry about the weather at all when you have a cheap car hire from Budget, because all of the cars will keep you comfortable, no matter what the weather.
Popular sightseeing destinations in Atlanta
Some of the fascinating sights that visitors to Atlanta can see include the World of Coca Cola, the CNN Studio, the Martin Luther King Jr. National Historic Site, the Jimmy Carter Library, and the 1996 Olympics site, all of which are exciting for all ages.
A car rental from Budget will make it easier to get to these and other interesting attractions in the city.
Budget has vehicles in many different sizes that are safe, reliable, and comfortable, so you can easily find one that suits your needs, whether it needs to be large or small.
The Olympic Centennial Park is a good place to spend time year-round, because it offers a refreshing fountain in the summer and ice skating in the winter.
Your cheap car rental will enable you to visit before the park becomes too crowded for the day, and allow you enough time to see any other sights on your list.
When you intend to travel about the city as a group, it helps to have a reliable vehicle that will easily accommodate everyone.

Places to visit around Atlanta
If you enjoy history and getting out in the country, a trip to Kennesaw, with its Civil War battlefield, university and Holocaust memorial is just what you need. Rental cars make it quite easy to visit this and other metro Atlanta areas, which tend to have a lot of interesting local history.
Another fun place to visit in the surrounding area is Stone Mountain, where you may either catch a cable car or hike in order to enjoy the view from the top. You can be sure that your hire car is reliable enough to get you to different locations without any problems.
The Chattahoochee River spans 29 kilometres, and provides a lot of family fun, both with locals and visitors to the area. In addition to being a great place for swimming and other recreation, there are areas along the river where visitors may learn more about conservation.
Another good nearby place is Helen, which resembles a village that might be seen in the Alps, and is a good place to spend some time away from the city. When you rent a car, it is quite easy to enjoy the many different sights found in the area, while allowing yourself enough time to see all of them.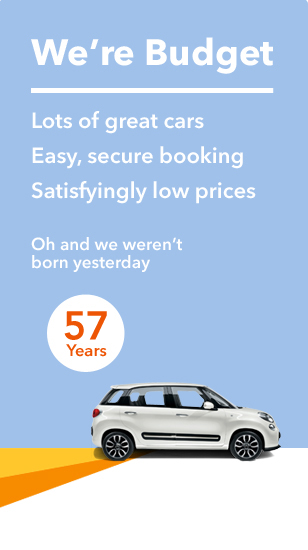 Other car hire locations