COMPLETE TRAVEL COMPANION
Our Travel Companion for your car rental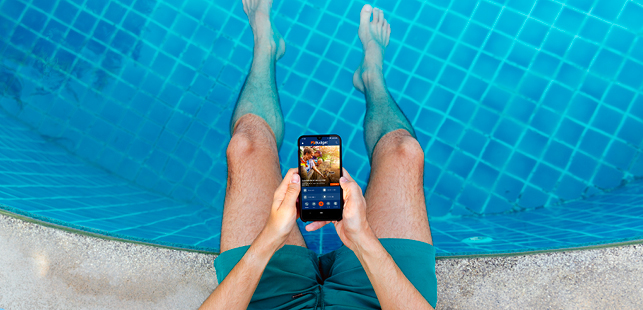 Stay connected throughout your trip with Travel Companion, our new smart portable device.*
Perfect for international car hire, featuring GPS, internet, FREE calls and more, with Travel Companion you'll not only stay in touch but get more from your journey.
Travelling for business? Keep track of emails, stay in touch with colleagues and navigate to the office without draining your mobile data.
Going on holiday? Keep the whole family entertained with your own mobile hotspot, connect up to 5 devices at a time.

* Budget Travel Companion is currently unavailable in France and Luxembourg.
What's included?
Customise your Travel Companion, choose from:
GPS – Up to date maps, live traffic reports, places of interest and audio navigation to get you to your destination.

Internet - Enjoy unlimited data and connect up to 5 devices at once, including phones tablets and laptops.

Full Tech Package**
FREE unlimited international calls.
GPs featuring live traffic reports, places of interest and more.
Mobile internet with unlimited data for up to 5 devices.
CityGuide and currency converters.
** Customers travelling to Italy with Budget Travel Companion can stay connected with a full range of benefits including GPS navigation, free unlimited international calls and 4G data connectivity along with Wi-Fi hotspots for up to six devices. Plus, your Budget Italy Travel Companion provides you with travel guides, maps, recommendations for the best local restaurants, and more.