Windscreen Cover
What does Windscreen Cover do for our Customers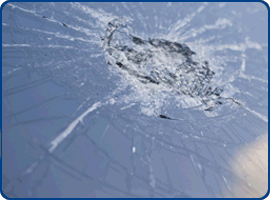 Windscreen Cover is designed to provide additional peace of mind when hiring a vehicle. This cover removes the risk of large payments if any damage should occur to your vehicle's windscreen during your rental.

By taking Windscreen Cover, the excess payable is reduced to ZERO. There is also no administration fee for claims on windscreen damage.
We have selected 4 key questions to keep the information simple and succinct. We understand car rental can be difficult and it's our goal to change this and make all our products and services transparent for our customers.


What is Windscreen Cover?
When hiring a rental vehicle, the driver is liable for any damage caused to the vehicle's glass. This would include cracks and chips caused by stones.
By taking Windscreen Cover, the excess payable on front windscreen damage is reduced to zero, removing all liability. Please note that other glass is not covered.
How can I purchase Windscreen Cover?
Windscreen Cover is available to purchase at the rental station upon pick up.
How much does Windscreen Cover cost?
Windscreen Cover is available as part of our protection packages. Please find prices below and a summary of all other additional cover options: Prices are charged per day, to a maximum charge of 10 days.
Small Vehicles

Medium Vehicles

Large Vehicles

Premium Vehicles

Complete
Protection
Package

£35.00

£40.00

£45.00

£50.00
Includes - Theft & Damage Excess Reduction, Super Personal Accident Insurance, Windscreen Cover and Roadside Assistance Plus
Zero Excess
Protection Package

£22.00

£27.00

£32.00

£37.00
Includes - Theft & Damage, Excess Reduction and Windscreen Cover
Vehicle damage claims are subject to a £66 Damage processing fee, unless customer purchases additional coverage.
Prices quoted are for rentals collected from "Premium" locations. Rentals from "Standard" locations will be 16% lower.
Please check the prices during the booking process.
Where is Windscreen Cover available?
Excess Reduction is available for purchase at all Budget stations across the UK, Europe and Worldwide.

If you have any further questions about our Additional Driver product, please do not hesitate to call our reservations team on 0808 284 4444.
Feel free to ask any question to our rental station staff, we want to make sure you are happy when renting with Budget.