Month plus rentals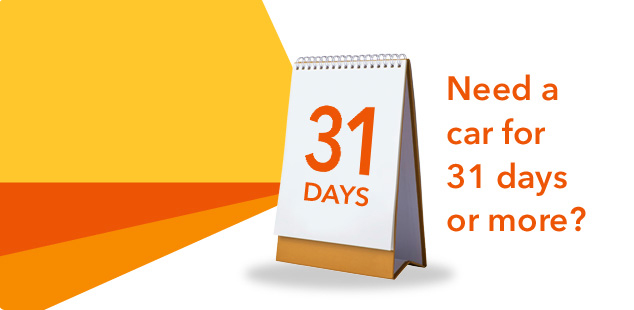 Going home for a while and need a car?
Month plus car rental from Budget gives you incredibly competitive rates and the flexibility to hire a car from 31 up to 90 days, without being tied up to a fixed term lease or a long term agreement.
Month plus is available for rentals in the following countries:
Austria, Bahrain, Belgium, Bosnia, Bulgaria, Cyprus, Denmark, Czech Republic, Egypt, Estonia, Finland, Germany, Holland, Hungary, Iceland, Ireland,Israel, Kuwait, La Reunion, Latvia, Lebanon, Lithuania, Morocco, Namibia, Norway, Oman, Poland, Qatar, Serbia, Slovenia, South Africa, Spain, Sweden, Turkey, United Arab Emirates, Ukraine.
We offer the same benefits and great service of a short term rental. There may be a few additional rental requirements when renting a car for a much longer period but the local rental station will advise you of these on pick-up.