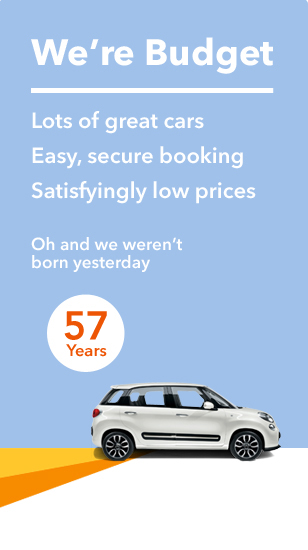 Other related car rental locations
Car hire Doncaster Robin Hood Airport
Need a fast, reliable car hire service at Robin Hood Airport? Rent with Budget, we provide quality hire cars and friendly service at a great price.
Rent a car at Doncaster Robin Hood Airport
Robin Hood Airport
Doncaster Sheffield Apt
Doncaster
DN9 3RH
Tel: 03445443997
Opening hours
sunday:

Closed


monday:

08:00 - 16:00 Hrs


tuesday:

08:00 - 16:00 Hrs


wednesday:

08:00 - 16:00 Hrs


thursday:

08:00 - 16:00 Hrs


friday:

08:00 - 16:00 Hrs


saturday:

Closed

Budget Rent-A-Car at Doncaster Robin Hood Airport
View our convenient Budget car hire location on the map below.
Explore Doncaster with Budget Car Hire
Car hire with Budget in Doncaster
Doncaster is the largest metropolitan borough in the country, yet remains essentially rural, making it a great place to pick up some cheap car hire and explore.
Yorkshire Wildlife Trust covers approximately 500 acres, supporting a wide variety of wildlife. So it is the ideal place for nature lovers to visit and take in some fresh air and beautiful scenery.
For those in need of retail therapy, Doncaster is hard to beat. Situated right at the heart of the town the Frenchgate Shopping Centre is packed with top brand names and famous high street stores for top quality retail shopping.
The many coffee shops give you a chance to sit down and relax, whilst taking a pause from an enjoyable shopping experience.