Sack Truck Rental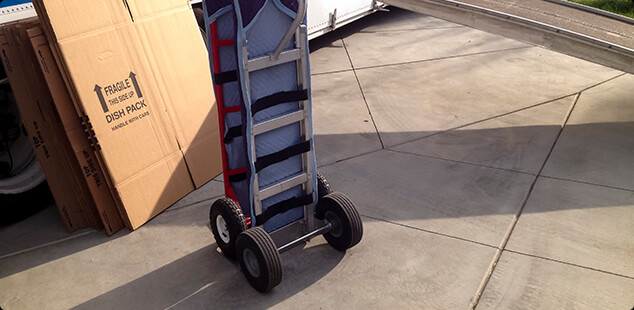 We figured that if you're hiring a van from us, you've probably got some heavy lifting to do to. As we like to make your life easier, we've come up with a solution. Take the hard work out of that moving job and rent a sack truck from us, when you rent one of our vans.
What is a sack truck?
A sack truck, is an L-shaped box-moving device. It has handles at the top, wheels at the base, with a small ledge to set objects on and a flat section against the floor when upright.
How much will a sack truck cost me?
For just £8.99 (including VAT) you can now add a sack truck to your rental. Moving that guitar amp, fridge or Swedish furniture just got a little bit easier. And whats more, you will only be charged for the first 10 days of your rental.
Where can I rent a sack truck?
Sack trucks are available now at selected UK Budget van rental locations.